We are proud to have such great friends and partners here at Dads Stuff. Here's a little bit about each of them.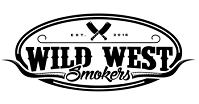 Wild West Smokers was born out of the idea that a top quality reverse flow smoker should be available to anyone. Wild West Smokers spent many hours looking at smokers from all over the world to determine how we could create the very best quality smoker at a real value cost – passing savings along to you. After 5 prototypes and refinements along the way, we're proud to present our final edition, 20 inch reverse flow smoker – Billy The Kid. With heat resistant handles, quality workmanship and unique optional extras. Our passionate approach to every detail, we know you'll love Billy The Kid!

Gin Lane, like most great Aussie ideas, began after a few drinks at a BBQ. Founders Paul, Lindsay, two Poms, were enjoying one of those very 'British' drinks, a G&T. They got talking about how much they loved gin and how impressed they were with the growth of the craft distilling scene, especially in Australia. Perhaps it was the gin talking but this rapidly moved to ideas about ways to share their gin passion through a great business idea. Without boring you with the rest of the night's conversation, Gin Lane was born. We decided early on that this would be about premium gin, not the mass produced stuff you get in almost every bar, in every town, in every country. No, this was going to be about the special stuff; the craft gin, the small batch or boutique gin, lovingly prepared by passionate people. We also believe in supporting local, craft producers, so we plan to only import gin when we find something special from overseas.

The World of Whisky is a specialist whisky store in Double Bay, Sydney, offering a complete whisky experience.  World of Whisky stocks a range of over 500 different expressions from all regions of Scotland, Ireland, Wales, Australia, New Zealand, Taiwan, USA, Canada, India and Japan. The majority of the whiskies are single malts, but there is also a selection of blends, grain whisky, bourbons and rye. The shop stocks several brands not currently available elsewhere in Australia, as well as the labels one would naturally expect to see in a whisky store.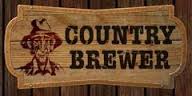 Home Crafted Beer, Cheese & Yoghurt Making, Sausage & Jerky making, Hot & Cold Smoking, Coffee Roasting, Food Preserving, Chocolate Making Supplies, Advice and Information.