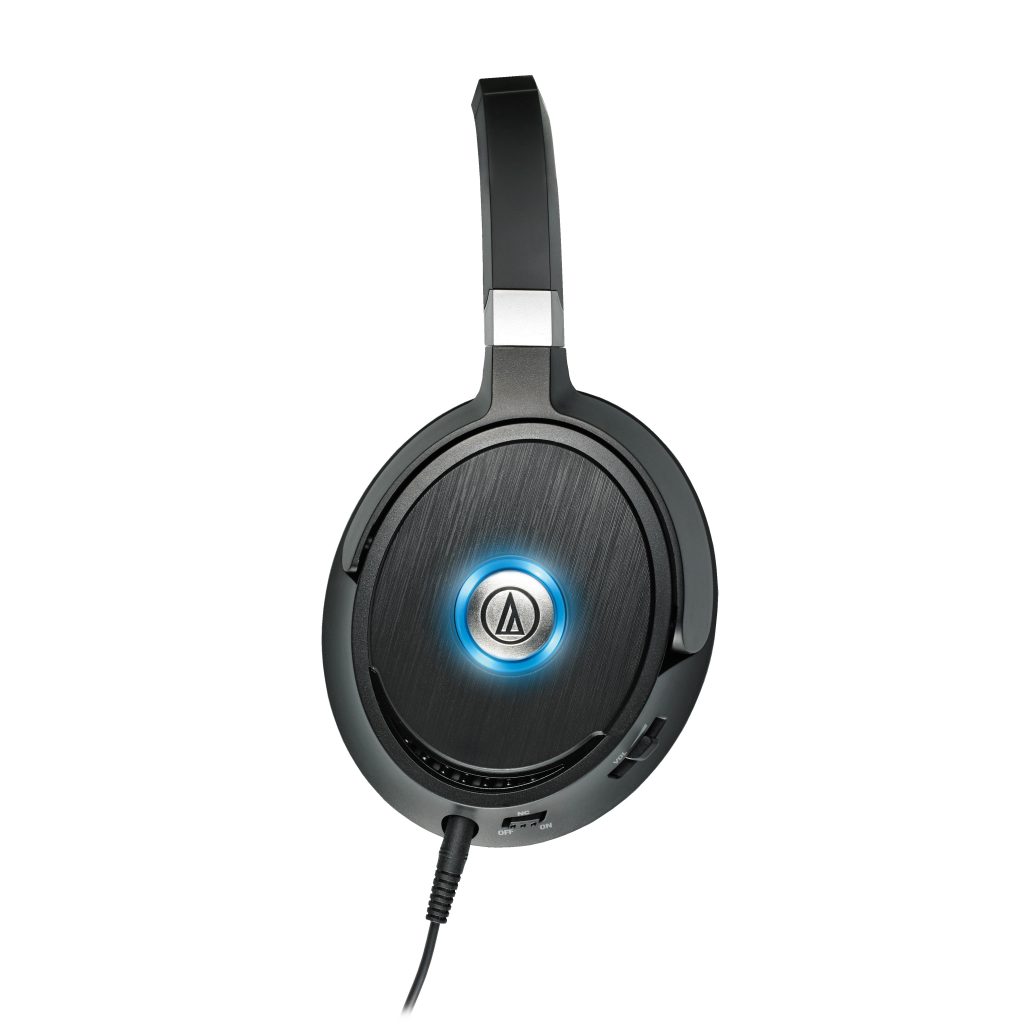 If, like us, you travel a lot, you'll know the search for the perfect pair of headphones is one that never seems to end. Every time you set foot on a plane you see an array of different brands, models, shapes and sizes and all, we're sure, have their own pros and cons when it comes to audio quality and comfort (the list is endless let's be honest). The great thing about flying with Qantas and Virgin Australia is they both have excellent in flight entertainment apps which means you can stream direct to your smart phone or tablet… hence the need, for top notch headphones.
We were lucky enough to take a pair of Audio-Technica headphones for a trial run on a recent trip, and they've become a staple in our travel bag. If you haven't heard of Audio-Technica, you can find them here. You may know them if you are a budding DJ or just love music, as their technology is excellent, and frequently used. Their website tells us that they were established in 1962 and they are a worldwide group of companies devoted to the design, manufacture, marketing and distribution of problem-solving audio equipment. Initially know for state-of-the-art phonograph cartridges, A-T now creates high performance microphones, headphones, wireless systems, mixers and electronic products for home, travel and professional use. Hideo Matsushita was the brains behind the company back in '62.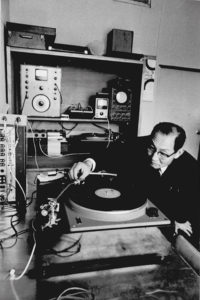 So, first impressions of the ANC70's that we tried out… firstly was the smart and durable carry case that the headphones came in. So often you can be uber careful with a pair of headphones, only for one mistake or one moment to scratch or damage them. Given the amount we travel, having the headphones protected, in a snazzy looking case was a must. It also had great little pockets for your cables, jacks and batteries. First impressions count they say, we were impressed!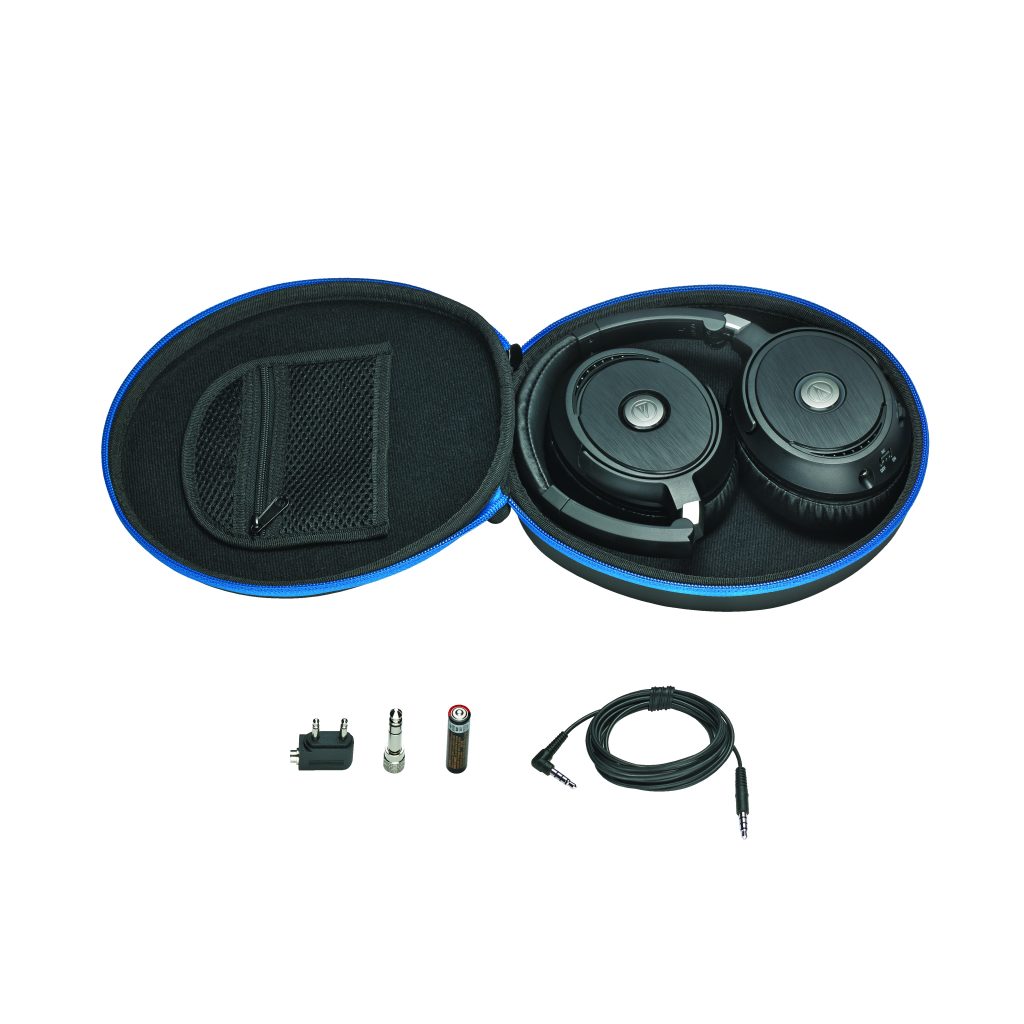 Onto the use, and we always enjoy flicking the switch between normal modes and active noise cancelling. The difference in the Audio Technica set was pretty good, especially in flight, where the background noise of the engines and the chatter of other passengers was dulled as we settled in to watch a movie. There was some bleeding of audio, but at price (around $100 to $150 depending on where you find them) it was still pretty good. We asked Mrs Dads Stuff whether she could hear what we were watching and her response was no, so that was good, because we'd hate to be those people who listen to something on headphones, that everyone else can hear too! Our only criticism was the slight crackle we got one take off and landing, which despite research we're still to find out why this happens. Possibly air pressure changes? If you know, comment on the article below, we'd love to find out!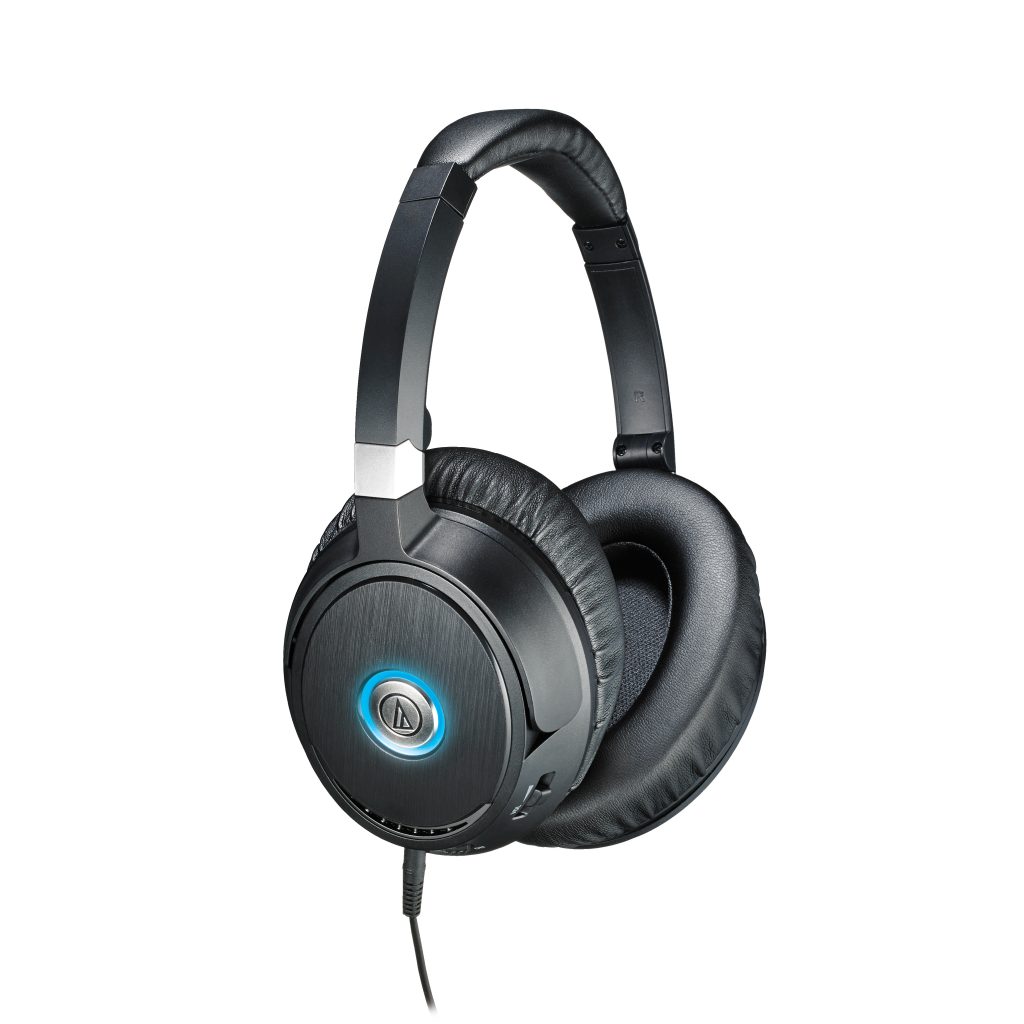 Audio quality was great, we were really happy with how crisp the audio was and the volume range. Other headphones we've tried have occasionally let us down with how loud they can or can't go. But like we said, these hit the mark. If you could pick any fault, it was probably with the bass which could have been better. Comfort wise, they are good, we found the ear cups and the band great – and wore them for several hours without any issues.
So onto the tech specs, and if this is the only info that matters to you, here you are!
Features
QuietPoint® active noise-cancelling technology reduces environmental noise by up to 90%
Powerful large-aperture 40 mm drivers with rare earth magnet systems for impactful bass, accurate midrange and extended treble
Integrated mic/volume & controls for compatible smartphones
Easy-to-press illuminated logo button on ear cup to manage music and phone calls
Luxurious memory foam on headband and ear cups for long-wearing comfort. Generously cushioned padding and shape to fit easily over any ear.
Innovative mic designed into ear cup provides consistent distance from mouth for uniform volume level and elimination of noise from collar rubbing and cable motion
Audio functions (in passive mode) even when battery power is lost
Lightweight, compact, foldable design is ideal for travel
Convenient for use with tablets, smartphones, music and DVD players, laptop computers, in-flight entertainment systems and other devices
Power/low battery indicator
Adjustable headband, swivelling ear cups
Detachable cable with 1/8-inch (3.5 mm) mini-plugs
A ¼-inch (6.3 mm) adapter, airline adapter and durable carrying case are included
Specifications
| | |
| --- | --- |
| Type | Active noise-cancelling |
| Frequency Response | 10 – 25,000 Hz |
| Quietpoint® Active Noise Reduction | Up to 20 dB |
| Sensitivity | 104 dB |
| Impedance | 570 ohms |
| Battery | AAA (alkaline or rechargeable) |
| Battery Life | UP to 40 hours, typical (alkaline)** |
| Weight | 218 g (7.7 oz), without cable and battery |
| Cable | Detachable 1.2 m (3.9′) cable with 3.5 mm (1/8″) stereo mini-plugs |
| Connector | 3.5 mm (1/8″) |
| Accessories Included | 6.3 mm (1/4″) stereo adapter; airline adapter; AAA battery; carrying case |
* Specifications measured with headphones in active mode. Specifications are subject to change without notice.
** Battery life for a rechargeable battery is based on the condition of the charged battery and will be less than a non-rechargeable battery in most cases.
If you're looking for a bluetooth option – take a look at this new release, which we've featured here.