Ice cold Bundy's are closer than ever before this State of Origin series, an Australia's favourite, Bundaberg Rum, has partnered with Jimmy Brings and the NRL to bring you the ULTIMATE Bundy experience. You can order a limited-edition Bundy Halftime Hero Bundle to your couch, back yard or wherever you and your mates are watching the game… And when you do, you might just get more than you bargained for! Because NRL legends, Fletch & Hindy will be putting on their boots again, to deliver Jimmy Brings orders to lucky unsuspecting fans in Sydney.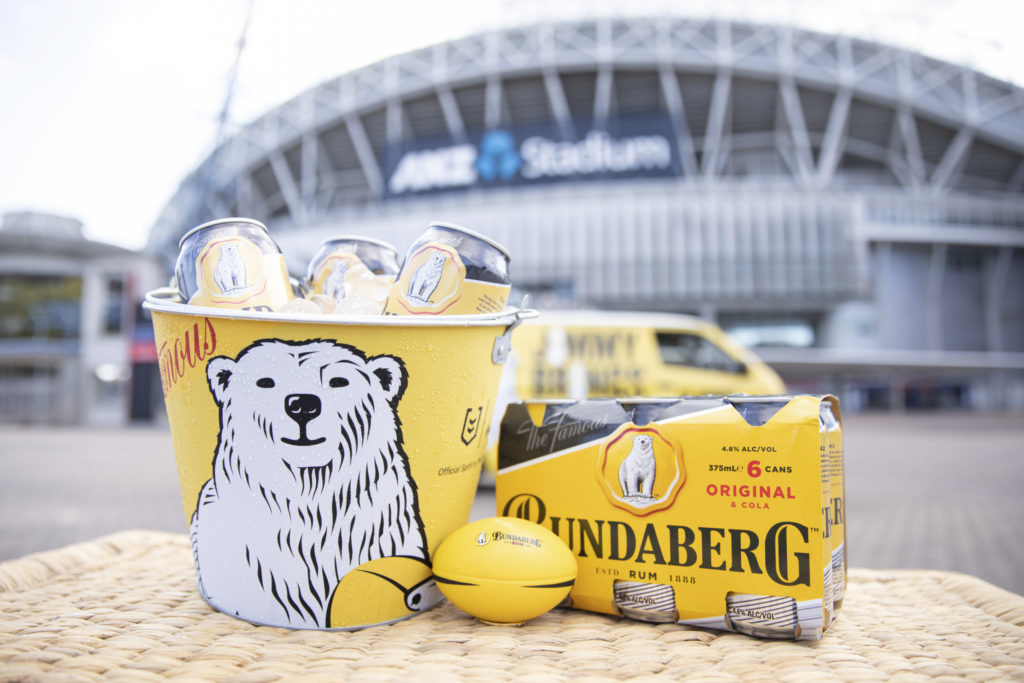 When ordering your Bundy Bundle during the first State of Origin game, Sydneysiders will be put in the running to have one these NRL icons turning up at their door on Saturday 7th November, to deliver a second Bundle and challenge them to a couple of kickabouts. Pretty epic! From now until November 22, Maroon and Blues supporters1 can purchase Bundy 'Halftime Hero Bundles' exclusively at Jimmy Brings or via the app, with a guaranteed 30-minute delivery for halftime, full-time or anytime. And Jimmy Brings you more than just Bundy, with all online and app purchasers automatically going into the draw to win State of Origin tickets2 and merchandise, as well as the chance to kick a footy and go head to head with NRL greats!
Get the Jimmy Brings app here to get involved!
Here's what each of the packs include: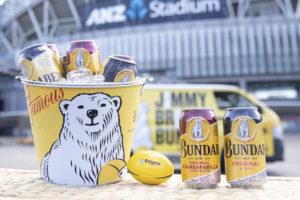 Bundy Half'n Halftime Bucket Bundle (RRP: $51.99)
• 6x 375ml Bundy Original UP Rum & Cola
• 6x 375ml limited-edition Bundaberg Original UP Rum & Sarsaparilla
• 1x Bundy Bucket & Mini Ball
Bundy Halftime Hero Bottle Bundle (RRP: $44.99)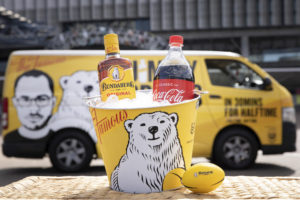 • 1x 700ml Bundaberg Original UP Rum
• 2x Bottles of Coca Cola (1.25/1.5li)
• 1x Bundy Bucket & Mini Ball