One toy brand his lasted generation after generation, it's great for girls, boys, Mums, Dads and Grandparents alike. It sends imaginations wild and causes parents to shriek when it's stood on with bare feet. If you don't know what we're talking about, particularly the last point, then you've never lived!
If you haven't worked it out yet, then we're talking about LEGO of course, and you may have seen our excitement building about the new collaboration between LEGO and Nintendo with a fantastic Super Mario range. Excitement reached fever pitch when a delivery arrived at Dads Stuff HQ and it wasn't just from Mr 7 years old , Dad or Mum, but it also included Mr 15 months old, who loved the colours and the looks of the characters on the box.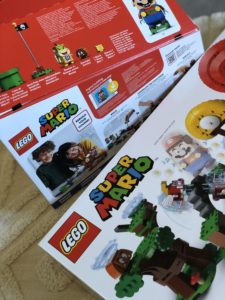 If you haven't seen much about these sets, then you can read more here. Alternatively here's a little background for you:
The new LEGO Super Mario product line features an interactive LEGO Mario figure that collects coins in real-life game levels created with LEGO bricks. Neither a video game nor a traditional LEGO brick-based set, it promises to change the way people interact with Super Mario in the physical world and engage in LEGO experiences.
The LEGO Mario figure itself has LCD screens in his eyes, mouth and belly to display a wide variety of instant reactions to movement, color and action bricks. Also included is a speaker that plays iconic sounds and music from the video game series.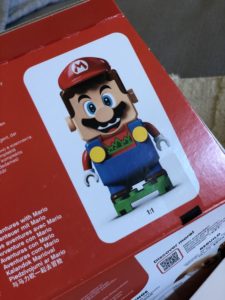 Kids aged 6+ can build levels and play their own way, with action-packed challenges having lots of creative fun in a highly interactive experience. LEGO Mario is used to collect virtual coins as he runs and jumps from the Start Pipe to the Goal Pole via LEGO bricks, cloud platform, and clashes with the Goomba figure and Bowser Jr. figure.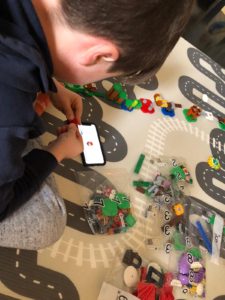 So… how does it work if that doesn't explain it? Well here's a Dads guide to the technology aspect of it, because lets face it, the LEGO side of it takes care of itself!
You download the app
You follow the instructions
You build the sets
You play the game
So… that's easy isn't it?
Mr 7 years old and I had a great afternoon making the sets and playing the game using the app. We created our own courses (which incidentally you can photograph, label and save in the app for future reference) and generally having fun. Even Mr 15 months old who watched on enviously as his big brother had all the fun due to the LEGO ban we have on the little one (for obvious reasons). However when he sneakily got his hands on Mario, he wasted no time in jumping around and copying the noises and collecting coins. So great to watch and some awesome brotherly fun.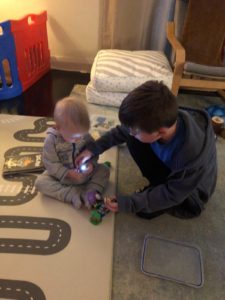 Big thanks to LEGO for giving us the chance to play with these sets. We loved EVERY minute of it and continue to adventure into brand new Super Mario worlds before bed every night!
You can check out all the packs that are available right here. But we thought it was only right that the final words in this review went to Mr 7 years old himself:
" It's epic. I love how Mario senses the course and collects coins. It's really cool how you can build different courses to race on. Even better, I got to stay up after my bedtime to finish building part of it. It's definitely the best LEGO set I've got in my collection. "