Looking for an option for School Holiday care for your kids? Camp Australia is Australia's leading Holiday Care provider operating sites around the country. The company started looking after children during the holidays over 30 years ago, running a leading sport camp, and has expanded its experiences to include all kinds of fun and educational activities designed to entertain and occupy kids throughout all holiday seasons.
This service has proven invaluable for thousands of working Australian families that know the workload does not stop when school does. There is a lack of options for parents around the country in CBD and regional centres alike. A common issue is that parents are not aware of the options they have available to them, and during holidays the costs can blow out as a full day of supervised care and activities for kids can be expensive.
"We do extensive surveys throughout the year and speak to thousands of parents to find out how we can support their growing needs of care. Most feedback we get is about the lack of options during the holiday period. Care from children moves from a few afternoons or mornings a week, to needing something to do for full days over holidays that can be two weeks or more" said Tom Dusseldorp Chief Marketing Officer of Camp Australia.
Camp Australia is a national care provider during school terms and gives thousands of parents access to industry leading care and educators to look after their kids before and after school, plus during the holidays. This service entitles parents to a Government rebate where care is subsidised so that they can manage the increasing costs of care while demands on work grow. Camp Australia is committed to caring for kids year-round and this includes holidays when the program and activities enter overdrive.
This year Camp Australia is pleased to announce the launch of its winter E-magination holiday program with a long list of exciting activities for kids and parents to choose from.
"We have some fantastic activities incorporated into this winter holiday program that have been 'approved' by our kids throughout the term. We like to test any activity we have planned with our kids and make sure they give the tick of approval. Ozobots were a big hit – a fun activity that teaches basic coding skills through an interactive robot that follows the path you lay out. We also have circuitry activities, candle making and clock making to bring out kid's creativity and motor skills. Additionally, our holidays are always jam-packed with an array of sports and games to keep kids active and bond over team activities. We also have more excursions than ever and a huge variety of local activities that vary by state" said Tom Dusseldorp.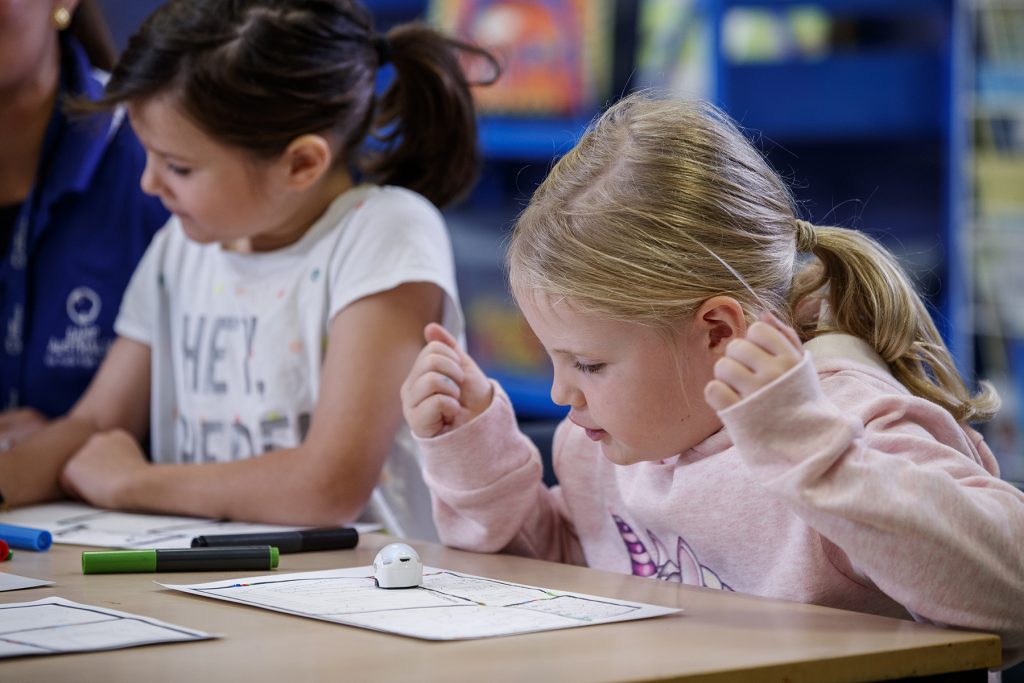 The theme for this season is E-Magination, inspired by technology and all the imaginative things that can be explored within this sphere. Although it is technology themed, there will still be a variety of choice for activities to suit all tastes. Camp Australia offers holiday camps across the following states for the winter holidays:
 QLD 2nd July – 13 July
NSW 7th – 22nd July
VIC 30th June – 15th July
WA 30th June – 15th July
NT 30th June – 23rd July
SA 7th July – 22nd July
Book here to secure a spot in a location that suits: www.campaustralia.com.au/emagination