As parents prepare to make important purchasing decisions about their children's devices for the new school year, Norton is helping to give more peace of mind when it comes to cyber safety and Windows 10 devices.
Windows 10 in S mode is a specific lightweight mode of Windows 10 that's streamlined for security and performance. Operating in a closed environment, which uses apps from the Microsoft Store exclusively, users of Windows 10 in S mode can now add an additional layer of security with Norton Security for Windows 10S.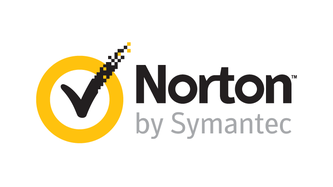 While operating in a closed environment, Windows 10 devices operating in 'S' mode may still be vulnerable to cybersecurity threats including:
Browser threats:
Fake technical support scams
Malicious / phishing sites
Cryptomining attacks
Webmail phishing
Network threats:
Unencrypted traffic and privacy concerns
Man in the middle attacks via unsecure, malicious Wi-Fi hotspot use
Malicious network activity including DNS spoofing attacks
App threats:
PII leaks (personal identifiable information) via downloaded apps
Phishing, scams, malicious files on local drives, file sharing services and social media
Files and documents:
Active content attacks for office files, PDF and other documents
Malicious files and programs after switching out of 10S mode
Based on the outlined threat landscape, buyers should consider an additional layer of security software when purchasing their devices to ensure optimal and cybersafe browsing.
Norton Security delivers more protection above the baseline security of Windows Defender by helping to safeguard users' connections, browsers and passwords via add-ins, cloud-based protection, and access to Norton Secure VPN to further protect browsing and provide additional privacy.
Key features:
1. A virtual private network (VPN) delivering a more secure connection to help protect browsing and provide additional privacy when connected to public Wi-Fi
2. Browser protections for non-Microsoft browsers to help safeguard users from malicious links and phishing sites
3. Norton Password Manager, which stores and helps protect passwords in an encrypted vault
Mark Gorrie, Director, Consumer Business – ANZ, Norton by Symantec says that Norton complements S mode in the Windows ecosystem. "Norton has been keeping people safer on computers since before the internet, and we are pleased to provide Windows 10S users an even more secure and private browsing experience, safe from malicious sites."
"People who have opted for the additional security of Windows 10S can now enjoy enhanced protection combining the power of Norton Security with the built-in Windows Defender. We think this additional peace of mind will appeal particularly to parents, small businesses and educators." says Mark.
Pricing and availability
Norton Security for Windows 10S is available as part of a standard multi-device Norton Security subscription, using one of the license entitlements. It installs on a Windows 10S device like an app on a mobile device.
Norton Security is available now from au.norton.com and quality retailers. Users can install Norton Security on their 10S device by going to https://my.norton.com/home/setupand following the prompts.