There's so many options for weekend road trips out of Sydney, most people head to the coast, north or south, and it's quite understandable. The beaches are great, there's so many of them, and the roads are (usually) pretty good. Heading west is usually restricted to the Blue Mountains, but once you cross them and pop out the other side, the scenery is spectacular, and there's so many places to see.
We planned a weekend trip to Dubbo Zoo. We left Sydney on Friday lunchtime, beating a lot of the traffic and were over the top of the Mountains before the school zones came into effect. There's a couple of different ways you can drive there, so we chose to go one way there, one way back. Arriving in beautiful Mudgee we grabbed a bite to eat on the way through, did a quick tour of the picturesque town centre than carried on with our journey.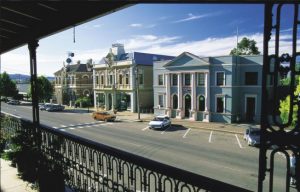 I wanted to see Gulgong before the sun went down, and WOW, it was well worth the slight detour. This place is like a museum, it's like stepping back in time, and it's absolutely beautiful! The buildings along the main street are in amazing condition, a snap shot of what it would have been like in this part of the world during the gold rush.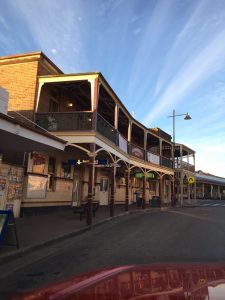 Onto Dubbo for our accommodation for the weekend, at the Big Four Holiday park, we'd chosen (despite it being the middle of winter) to stay in one of their permanent tents. It had everything we needed, including a heater, which was obviously the most important thing as the sun had already gone down. But was comfortable and very reasonably priced. The facilities at this park are great. Free BBQs which were as clean as a whistle, a heated pool and a non-heated pool with slide, water guns and big bucket – which was awesome fun, and yes we went in it on Saturday afternoon despite the temperatures. There's also the big trampoline which is great for kids of all ages (including this 37 year old one) and a BMX track. Plenty to keep all members of the family entertained whatever the weather.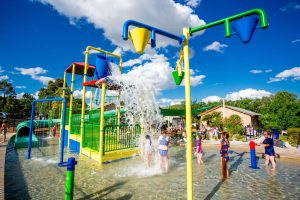 Saturday morning off we went to Dubbo Zoo, just five minutes down the road. We are Zoo members so access was free for us. But we did hire bikes with a caboose for our son, and cycled around the whole zoo having lots of fun. It's a wonderful way to see all the animals and a great way to get some exercise at the same time. Some tips… take your own helmets, it's just nicer to wear yours not theirs. More importantly though, get there as soon as the park opens if you want a bike or an electric golf buggy. They go quickly, and you don't want to miss out. We even saw a person arrive with the form already filled in to avoid disappointment. If you get there too late, you will miss out. You have been warned! One more thing, if you're there in winter and planning to ride bikes, take gloves. It can be bloody cold in the morning!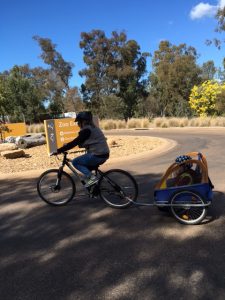 As I mentioned before, we chose to do a little loop so we saw more on our journey home. After Sunday morning at the Zoo, we headed off to meet some friends for lunch at 'The Dish', you know, the big satellite dish in the middle of the sheep paddock made famous by the movie. It's just outside Parkes, and a simply stunning area. The museum area is interesting, the gift shop is reasonably priced, as is the café, where the food is delicious. There's also lots of space to run around which is important for a toddler when you're on a long drive.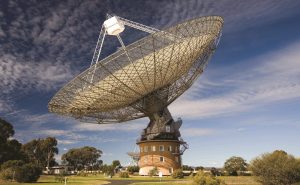 After the Dish, we toured Parkes, Orange and then Bathurst, where we of course had to do a lap of the famous circuit. Please please please, if you do the same, make sure you stick to the 60kph speed limit. Mount Panorama is a public road, people travel in both directions and there is always plenty of police patrol cars to catch you if you are stupid enough to try and drive it like it's a race track. It's an amazing place to see and drive around, so take your time, and enjoy the magnificence of Australia's best racing circuit.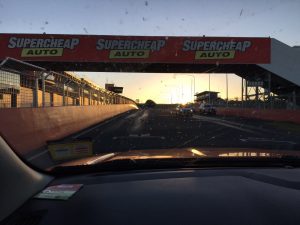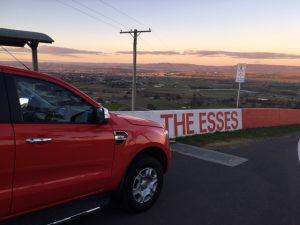 The great thing about the long drive home is that you miss that traditional Sunday afternoon traffic through the Blue Mountains. We were back by bedtime for our little man, and beer time for us. A wonderful weekend, and some more places ticked off our list of things to see in NSW.