It's never easy picking the right gift for those special people in your life, so we've enlisted some very good friends of ours to pick out some of the best ideas that cover all angles of gift giving this Christmas. Just call us your own Secret Santa!
GIFTS FOR EVERYONE:
Allowing people to curate the perfect gift for their friends, colleagues and family, PersonallyPicked has over 160 incredible gift options, from fabulous to fun! From teas, sweet treats, alcoholic beverages, candles, puzzles, bath salt, socks and more, you can create a personally curated box based on what your recipient loves! PersonallyPicked offers a range of bright, colourful and unique packaging options that stand out from the crowd. The best part, each gift box is personalised with the recipient's name for the ultimate personalised experience. Perfect for a secret Santa or a gift to let someone know you're thinking of them over the festive season.
RRP – from $55
TECH GIFTS: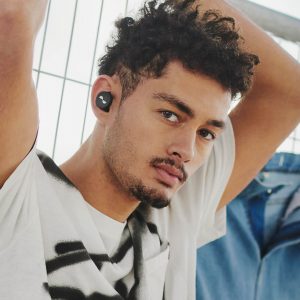 For the tech lover in your life, NURATRUE wireless earbuds, with Nura's signature personalised sound. Nura's technology assesses your individual hearing and then tailors sound specifically for you and your ears – these are the only earbuds that personalise sound just for you. With features including:
active noise cancellation
an immersive bass
customisable touch buttons
social mode
sweat resistance
6 hours of music
Fit detection for optimal sound
These are headphones like no other. RRP: $299.99
FASHION AND ACCESSORIES:
MAISON de SABRÉ partners with Disney for Exclusive Phone Case Collection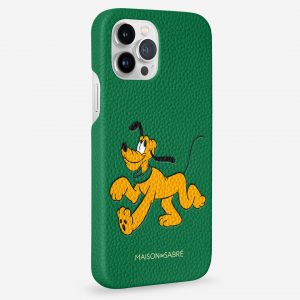 Luxury leather accessories brand MAISON de SABRÉ has today announced an exclusive personalised phone case collection in partnership with Disney. The brand-new limited edition collaboration features the beloved 'Sensational Six' Disney characters, available on MAISON de SABRÉ's signature monogrammed phone cases.
Redefining the art of personalised leather accessories, MAISON de SABRÉ is no stranger to collaborations, having previously partnered with award-winning artist Amber Vittoria and leading leather manufacturer ECCO Leather. The new Disney collaboration, however, is MAISON de SABRÉ's biggest yet and features the classic Disney favourites including Mickey Mouse, Minnie Mouse, Donald Duck, Daisy Duck, Goofy and Pluto. Each character will have special edition phone cases released across iPhone 13, 12 and 11.
Just in time for Christmas, these phone cases make the perfect gift. The iPhone 13 cases are made from sustainable DriTan™ leather and retail for $99, while the iPhone 12 and 11 cases are made from premium top-grain pebbled leather and retail for $89.
The Mini Tote – MAISON de SABRÉ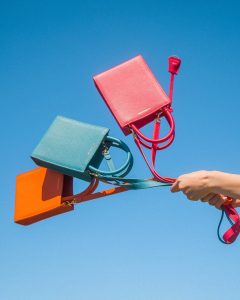 With a vertical silhouette redefining the traditional tote bag shape, The Mini Tote can be styled three ways as the ultimate expression of individuality. Carry it in your hand as a conventional shopper, on your arm for effortless daywear, or across the body with its detachable strap. Its all-leather construction features two internal storage pockets, and removable key fob for complimentary personalisation.
Available in 9 colours
Complimentary personalisation
Price: $429 to $449
BOOZY GIFTS:
Merry Matcha Christmas gift box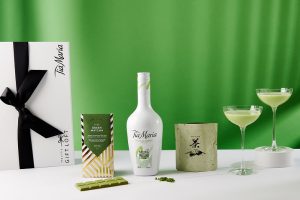 For the lovers of the world-famous coffee liqueur, treat them to its brand new creamy liqueur with a delicious Japanese twist – Tia Maria Matcha Cream. Uniquely fresh and indulgent, with the distinctive flavours of Japanese green Matcha, Tia Maria Matcha will be available in a stunning gift pack by The Little Gift Loft which includes a Koko Black Matcha Chocolate Bar, 2 x Coupe Cocktail Glasses and Matcha Green Powder to garnish your Matcha-Tini. Perfect for enjoying with friends and family at Christmas, include it in cocktails or just pour it over ice and enjoy! RRP: $108
Purchase via: www.thelittlegiftloft.com.au/
France's Number One Champagne, Nicolas Feuillatte from Emperor Champagne
Champagne Nicolas Feuillatte is now selling six exclusive champagnes in Australia, via Emperor Champagne.
Emperor Champagne, founded by Kyla Kirkpatrick, is Australia's leading and most trusted online retailer for Champagne. An unparalleled collection of over 80 champagne brands and 300 Cuvees, Emperor exclusively stocks premium vintages, rare, artisanal and boutique Champagnes. They are Australia's home of luxury Champagne offerings that you cannot find anywhere else.
The Reserve Exclusive Brut offers an affordable champagne gift for friends and colleagues this Christmas. This champagne is Clean, fresh and modern in it's conception and approach. An apertif style champagne, perfect for all occasions. RRP: $69.95.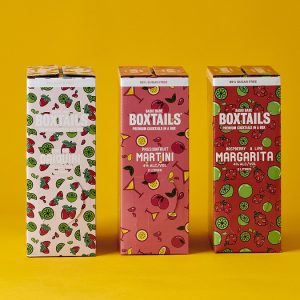 Perfect for entertaining on balmy Summer nights, the new Boxtails from Basic Babe are low calorie cocktails in a cask. Available in Raspberry & Lime Margarita, Passionfruit Martini and Pink Gin Daiquiri, these aren't your average cocktails. With 60 calories per serve, 99% sugar free and made from real fruit juice and real spirits, the Boxtails range is the perfect on the go solution to Christmas party drinks.
RRP – $29.99 or two for $50
Purchase at BWS in store or online.
TRAVEL GIFTS: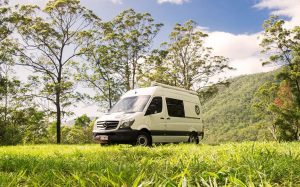 After another tough year of pandemic pressures, Christmas is a perfect time to treat yourself or your loved ones to an Australian road trip. With an abundance of retro caravans, luxurious motorhomes and comfortable campervans, there is something for everyone. Whether you're wanting to drive up the Queensland coast in The Brodester or heading through regional Victoria in The Transit, vans can be located in the most stunning of places. Book your next adventure on the website or you can purchase a gift voucher for a loved one who deserves a road trip of a lifetime.
RRP – from $45 per day