Are you ready to return to the pub? Or are you ready to make your very own pub at home? If the answer is the latter, then get THIS on your Christmas gift list.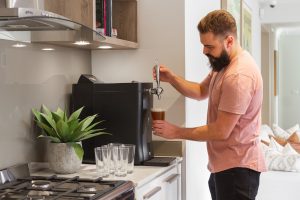 BrewArt is the world's first fully automated personal brewing system, and is an excellent gift for the beer-lover in your life. In just a few weeks, they can pour their own premium quality beer and you can be dubbed the ultimate present-giver. Comprising of the BeerDroid, which brews 10 litres of quality beer at the touch of a button, and the BrewFlo, which dispenses fully carbonated beer without the use of cO2, the BrewArt kit is a sleek addition to any household. The whole brewing process can be controlled remotely via an app, so all you need to do is add in the ingredients, and the machine will do the rest for you.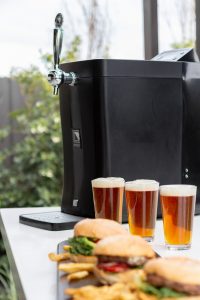 BrewArt saw unprecedented growth in 2020 and into 2021, having sold out recently, but in great news, BrewArt is back in stock to purchase for Christmas.
Visit here for more details and then tag us in your social media posts showing off your home brew beers. Cheers!