Amazon Australia has announced the launch of Baby Wishlist which enables expectant parents to create a list ahead of their baby's arrival to help them keep track of the products they want and need, with the ability to share with friends and family who may be looking to buy the new bub a gift.  Eligible Wishlist creators can also redeem a free Welcome Box from Amazon worth over $200 filled with goodies from baby bottles to newborn toys.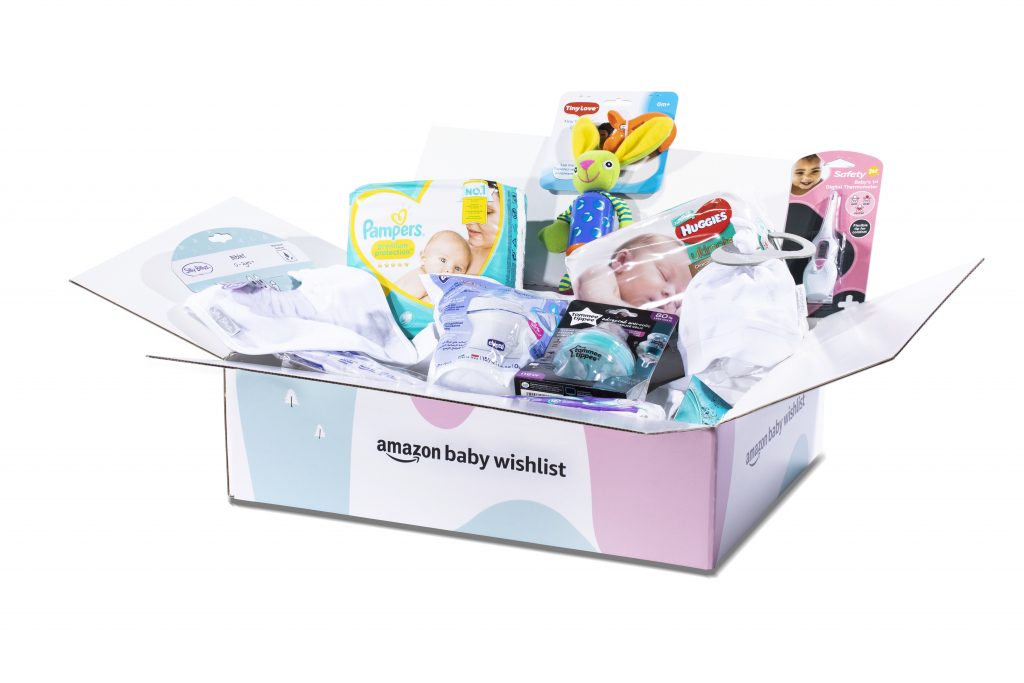 Rocco Braeuniger, Country Manager for Amazon Australia said, "We have launched Baby Wishlist to provide expecting parents alongside their family and friends an easier way to shop ahead of their newest arrival. We hope that by offering parents this new benefit alongside free products we are helping them at the beginning of their journey.  Looking back I know that Baby Wishlist would have saved me a lot of time and trouble when my kids were born."   

Whether planning a shopping list of new baby essentials, giving gift ideas to friends and family, or preparing for a baby shower, Amazon's Baby Wishlist allows customers to keep track of all their shopping inspiration and ideas in one place. Hundreds of thousands of baby products are available across top brands including Maxi-Cosi, Huggies, Pampers, Tommee Tippee, Skip Hop, Bonds, Aden & Anais, Baby Jogger, The Gro Company, Boori, Baby Bjorn, Sophie the Giraffe and more. To help purchase last minute items before the big day, Baby Wishlist owners receive a 10% discount, or 15% for Prime members, on eligible remaining items from their list 60 days before their due date.
Customers will also be eligible to redeem a Welcome Box valued at over $200 when they add more than 20 different items to their Baby Wishlist and over $59 of purchases from their Baby Wishlist are shipped. The Welcome Box includes over 30 baby essentials, such as Huggies Ultimate Newborn Nappies, Pampers Newborn Nappies, Tommee Tippee Anti-Colic bottle, Purebaby 100% Organic Cotton Newborn Hat, Tiny Love Chime Toy, Curash Aloe Vera & Chamomile wipes, Safety 1st Digital Thermometer and more.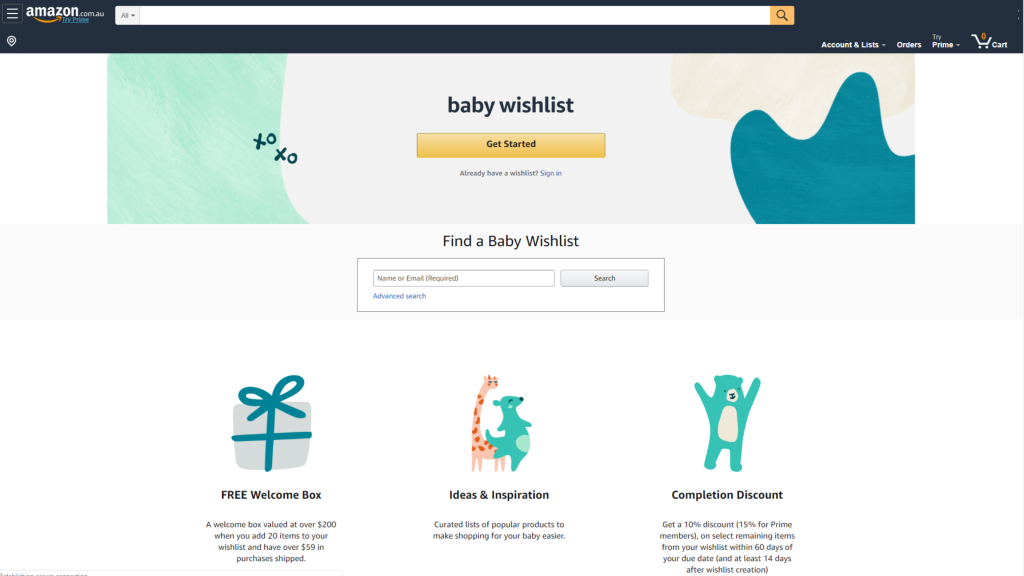 To launch Baby Wishlist, Amazon has teamed up with busy mum of two Jules Sebastian, Sydney-based television presenter and stylist and wife of Guy Sebastian, and baby guru Midwife Cath to offer tips and guidance to new parents from bump to baby. Speaking at the event, Jules Sebastian said; "As a mother of two young children, I know exactly how overwhelming it can be when you are expecting. With so much information out there, it is important to stop and think about what you actually need. Amazon's Baby Wishlist gives you the chance to stay organised during what might seem like a daunting time, alongside great additions like the Welcome Box with heaps of great products."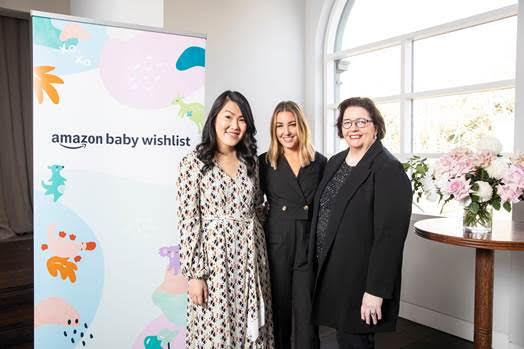 Hundreds of thousands of Baby products are eligible for free expedited delivery for Prime members as part of the Amazon Prime membership program. Amazon launched Prime in Australia in June of last year, giving members free delivery on millions of local and international items, access to more than two million songs ad-free, access to exclusive and award-winning Prime Original series and other popular movies and TV shows with Prime Video, access to over 1,000 e-books with Prime Reading, benefits for gamers with Twitch Prime, access to discounted priority delivery and more. Everyone can try Prime and enjoy all of the benefits by signing up for a free 30-day trial at www.amazon.com.au/prime. Customers can then join Prime for just $6.99 a month, or $59 for the year.
To create an Amazon Baby Wishlist go to www.amazon.com.au/babywishlist