After browsing through the local bottle shop for some beer to drink while on holidays, I came across the six pack of the Cricketers Arms Session Ale. Having never had a Cricketers Arm beer, I thought I'd give them a go. Plus, the bottle shop I was in had them on sale, so why not?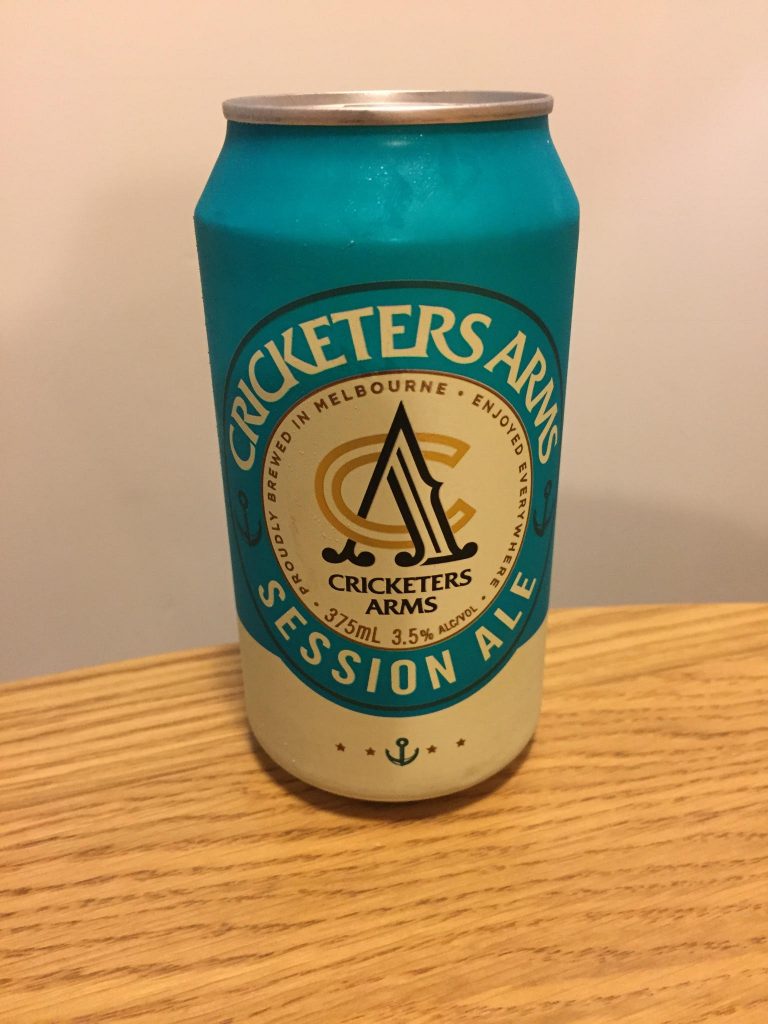 Firstly, the Session Ale comes in a can. Beer in a can evokes memories of when I was a lot younger and my grandfathers used to enjoy their beer in those famous green cans. Those days have long gone and there is a lot more variety in can beer, thankfully. At 375mls, the cans offer more compared to bottles (generally) and for $18 a 6 pack (based on internet research) it's pretty good value for money.
The can has a pretty basic colour design and scheme but still looks cool anyway. One of the "marketing" items on the can is the representation that it is "26 IBU". IBu stands for "International Bitterness Unit". Not sure the point of advertising it as it seems that there is little agreement on IBU as a measure and I'm not sure if 26 means it's bitter, not bitter or in the middle??  For me, it's not that bitter a beer and is really smooth to drink. And that's from a guy who has no education on beer. Other than drinking it….
I never knew what a Session Ale was until I did some research. Apparently a Session Ale has less that 5% ABV or "Alcohol by Volume". Interestingly, history suggests that session ales were brewed to enable WW1 workers to enjoy a beer during work hours!! So it seems that a session ale will let you drink while on the job!!!!
All this aside, the Cricketers Arms Session Ale is a smooth, easy drinking beer that is very easy to enjoy. There is no distinct or dominant flavour that comes through. It's quite unassuming in that regard. It has hints of passion fruit but it's really subtle.
As it says on the can, it's an all occasion beer with a refreshingly big taste. I'd definitely agree with that. Even though it's a mid strength beer it doesn't drink or taste like one. Drink up!