Dad Fuel… or coffee as most people know it, is an awesome gift, and Sydney company Campos have a great gift for Dad this Father's Day.
The Campos signature Superior Blend has received a limited-edition makeover with a twist, all coffee information has now been replaced by a joke, a Dad Joke. This makes for a perfect, thoughtful gift with a bit of 'roast' for the special man in your life.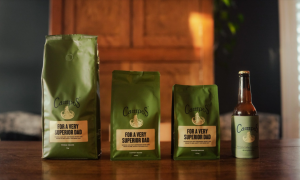 As a bonus crowd pleaser Campos is offering a free stubby holder with their Signature Blend for a limited time (promo code: STUBBY). Make sure you get in quick, as quantity is limited; so your dad can pretend his morning coffee is fresh out the glory days.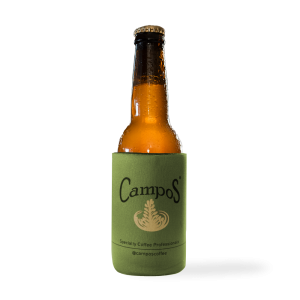 ABOUT CAMPOS
Since our passionate founder Will Young opened his first Campos café in Newtown in 2002, we've been on a mission to help everyone love great coffee as much as we do. We believe in coffee's ability to inspire genuine optimism and joy. From your very first sip things magically get better; conversations flow freely, grand ideas flourish and new connections feel like old friends.
Throughout the year, our skilled partners work hard to cultivate only the best coffee beans from their trees. When it comes time to harvest, the cherries are carefully picked only when they're perfectly ripe. This maximizes their natural flavours, sweetness, and body. Care is further maintained through every step of the processing from harvesting to shipping. Freshness is key to our success and our partners make sure to have the coffee shipped as swiftly as possible into the hands of our expert roasters. It is here that the magic in each bean is delivered through meticulous roasting.
If you have enjoyed Campos Coffee in our green cup, then you have tasted our Campos Superior blend. This is our signature, quintessential coffee blend. It's what we've proudly served in our cafes since day one. Combining very fresh high-quality specialty coffees from our producing partners in Ethiopia, Kenya and Colombia, this full-bodied coffee is carefully roasted to deliver sweet caramel, butterscotch and milk chocolate flavours to your cup. Served black, and the coffee also displays rich flavours of red fruit and apricot.