There's so many options for Father's Day gifts, and a bottle of something special is often a good option. If you are stuck as to what to choose, how about a Johnnie Walker Black Label for Dad?
Johnnie Walker Black Label is a timeless classic blended Scotch Whisky. Sweetness with a hint of smoke, perfect to drink in the Highball of your choice, for the perfect combination of smoke, fruit and fizz. It's available at most retailers for around $45 which fits in to many budgets.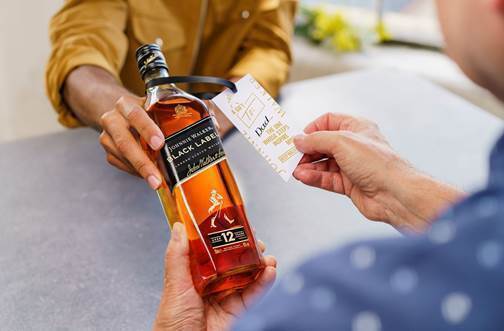 It's also a great option in a Johnnie Walker Old Fashioned:
WHAT TO PUT IN AN OLD FASHIONED
INGREDIENTS:
• 2 oz Johnnie Walker Black Label
• 0.5 oz 1:1 simple syrup (see method)
• 2 dashes aromatic bitters
HOW TO MAKE AN OLD FASHIONED
METHOD:
1. Add the ingredients
Combine all the ingredient in an ice-filled mixing glass and stir well.

(If you don't have 1:1 simple syrup, you can make this by combining equal quantities of sugar and water in a pan and heating until the sugar dissolves)
2. Serve
Serve this cocktail in a tumbler, over one large cube or several small ones. You could even use an ice ball if you prefer.
3. Finish
Twist a piece of orange zest over the glass to release the aromatic oils.
4. Garnish.
Use orange peel and sprig of toasted rosemary to finish your Old Fashioned.