You may have read our recent article introducing you to the new Johnnie Walker and Game of Thrones colab. If not, you can right here. But more importantly, we now bring you the taste test!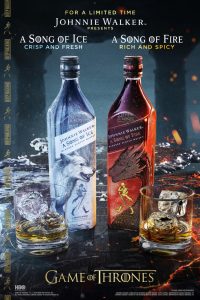 This is what Johnnie Walker has to say about A Song of Ice… It has a crisp, clean taste inspired by the unforgiving, sharp Winterfell terrain and the freezing ice that shapes its mountains and stops its rivers.
Much like Winterfell's positioning in Westeros, A Song of Ice is crafted using whiskies from Clynelish, one of Scotland's most northern and iconic distilleries, lending a fresher crisp to the Scotch. The whisky's delicate flavour is grassy, with notes of vanilla and tropical fruit akin to the fruit from the orchards of Dorne.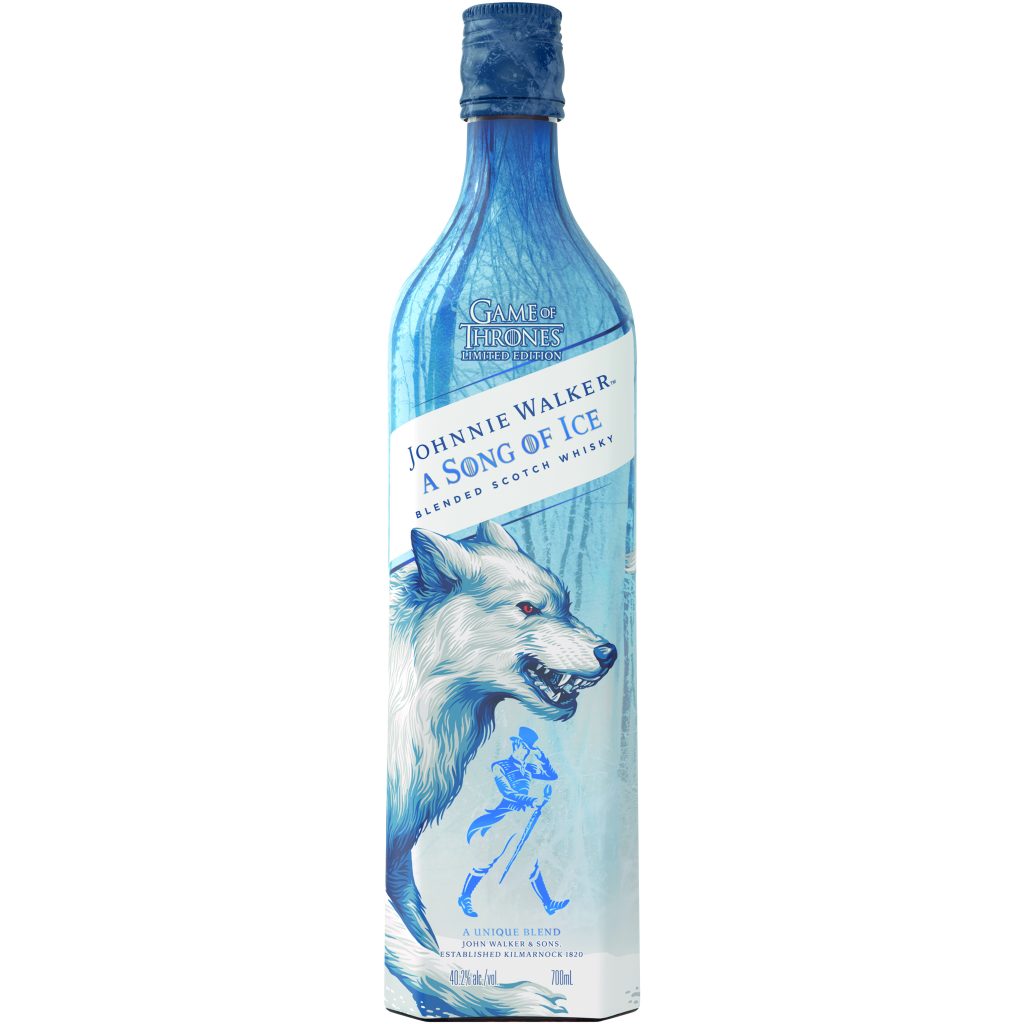 The sweeping blues and greys of the bottle design evoke the freezing North of the show – famed for its harsh winters and arctic frozen landscapes. Johnnie Walker A Song of Ice is best enjoyed on the rocks – the whisky delivers a cold, smooth finish at an ABV of 40.2%.
OUR VERDICT:
Absolutely delicious over ice… no s**t Sherlock you may say, but Johnnie Walker has nailed this whisky given it's name. It's light and fruity and a nice whisky to try if you are new to it as a drink.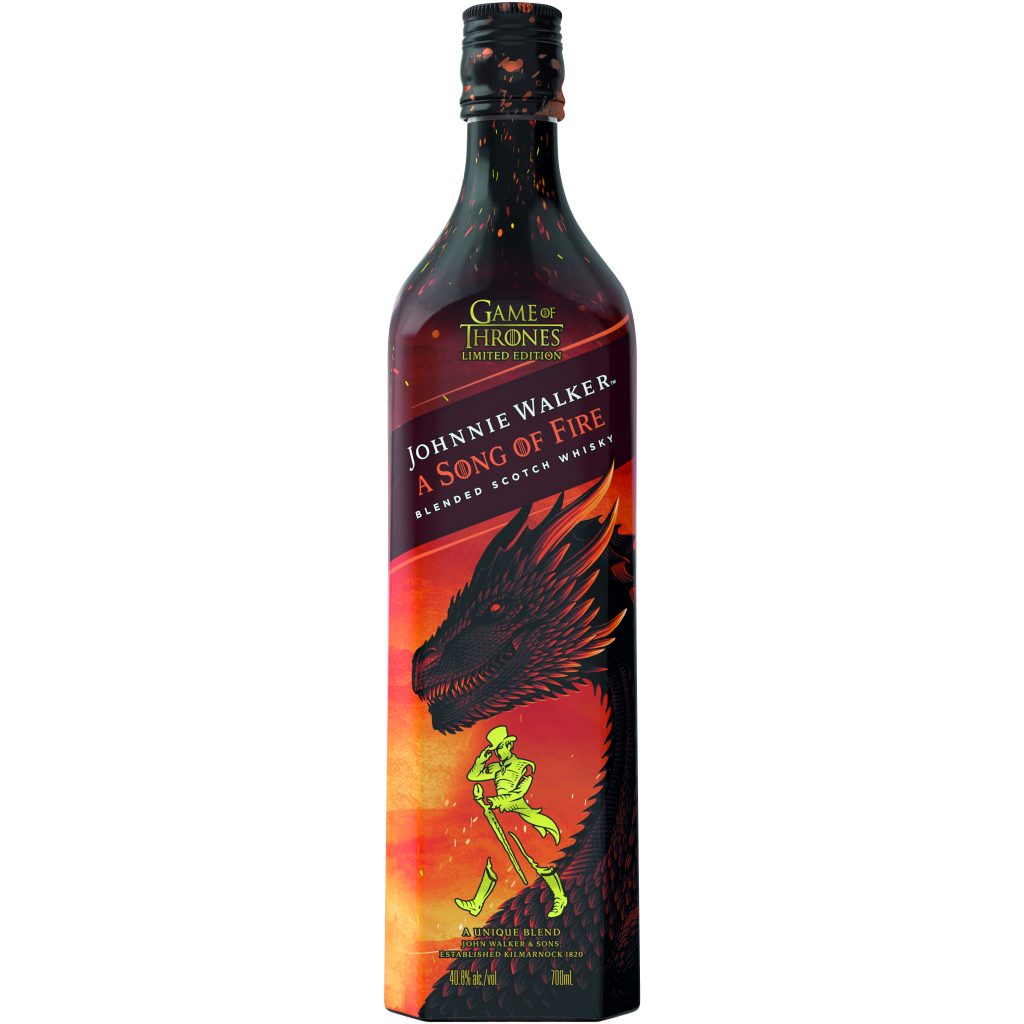 As for A Song of Fire… It boasts flavours of subtle smoke from the peated malts of the Caol Ila distillery. Synonymous with the House in which it hails from A Song of Fire's full-bodied flavour delivers subtle red fruit, a sweet smoke and a hint of spice like those laden in the markets of Meereen.
The bottle design evokes a fiery setting with the deep-red colours inspired by the dragons of House Targaryen, feared for their fire breathing. A Song of Fire is best enjoyed neat, lending a warm, smooth finish. It has an ABV of 40.8%.
OUR VERDICT:
A much stronger flavour than the Song of Ice and certainly a whisky for someone who is experienced with the stronger flavoured variants. This is bold in flavour and has a longer after taste than it's GoT rival.
Next up with these amazing whiskies… our Christmas Cocktail suggestions.