Ladies and Gentlemen, fans of Dads Stuff, drinkers of beer, please welcome our newest beer reviewer to the team… Dan! Take it away sir…
Matilda Bay Brewing Co is more famously known for its Fat Yak, Lazy Yak and Beez Neez offerings. I hadn't even heard of Ruby Tuesday before I stumbled across it at my local bottle shop. I'm sure glad I did!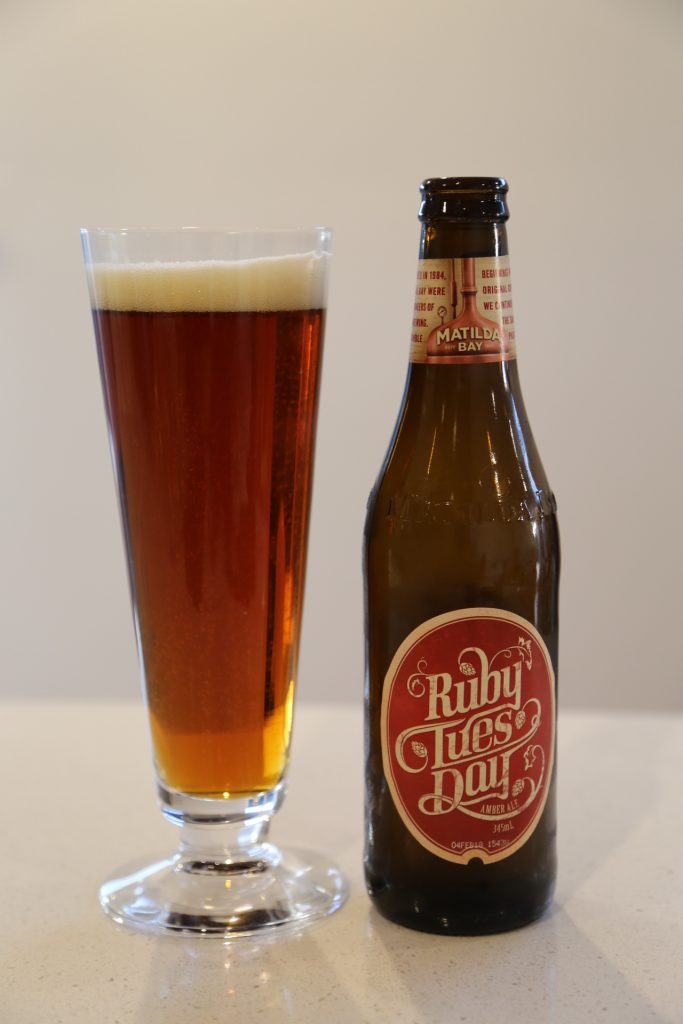 It has a deep, rich amber colour to it with a very subtle nutty/malty smell. It drinks easy, with a smooth clean after taste that leaves you wanting the next sip pronto. With no dominant flavour, the combination of toffee, nutty, malty tones provides a balanced and refreshing taste.
Matilda Bay classify this as one of their Autumn/Winter beers. While I don't normally drink a lot of beer in winter, Ruby Tuesday has changed that for me!
You can read more about Ruby Tuesday right here.