To highlight the importance of being connected this Christmas, Telstra is offering free calls to Santa's Workshop from all its payphones from 6 December to Christmas Eve. Now, by simply dialling #HOHOHO (#46 46 46) on any Telstra payphone this holiday season, kids around Australia will be put in direct contact with the white-bearded man himself!
Telstra Group Executive, Consumer and Small Business, Michael Ackland said that this year was particularly special for family and friends reconnecting, but social distancing is still an important consideration.
"It still won't be easy this year to whisper a Christmas wish list into Santa's ear in person, so the next best thing is to give Santa a direct call and let him know what you really want to see under the tree," Mr Ackland said.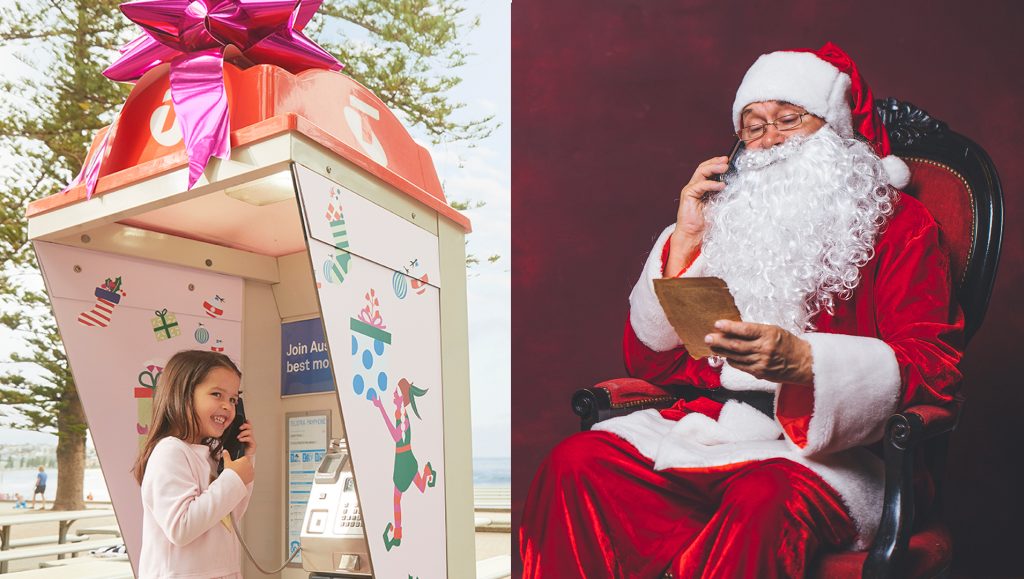 This is not only a fun activity for kids around Australia but an educational one. With Telstra's payphones now free for all calls to standard numbers within Australia, it is a great chance for children to learn how to locate and use one of Telstra's network of 15,000 payphones. Widely available and accessible, payphones are a great resource for kids should they need to contact a parent or caregiver. In keeping with the Christmas spirit, Telstra will donate $1 per call* from Santa's Hotline to the Salvation Army, to help Australians stay connected and sheltered this Christmas.
How to call Santa:
Head to any Telstra payphone from December 6 – 24
Locate your closest payphone by visiting telstra.com/payphones
Dial #HO HO HO (#46 46 46)
Make sure you're ready to tell Santa your name, what's at the top of your wish list and
whether you've been good this year!