This Saturday is World Gin Day. So, if you needed a reason to drink a gin, here it is. If you needed a reason to make Dad jokes involving gin, here it is. If you needed suggestions on how to drink your gin, here you are!
Yep, June 11th really is like Christmas for those of you that like Gin and bad puns. Keen to know more, then let us be-gin. Here's three different ways to enjoy a gin, using three different options from across the world.
Our first option is from France, and bringing a certain level of gin-e-say-quois Citadelle, the pioneer of French gin, invites you on a sensory stroll through a fragrant garden with its newest gin launching in Australia, Jardin d'été. Lovingly inspired by French florals, more specifically a garden cultivated by Debbie Gabriel, wife of Citadelle Founder Alexandre Gabriel, Jardin d'été is made with the addition of melon flesh, whole lemon, yuzu zest and orange peel, atop the unique 19 botanical combination used to make Citadelle Original.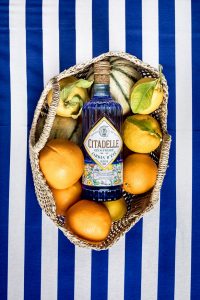 The pioneer of French gin, and a long-time favourite of global bartenders, Citadelle has been crafting authentic "gin de terroir" in a small village in Charente, France for 25 years. To celebrate its latest opus, Citadelle took cues from a small nature preserve filled with flowers, fruits, and herbs, at the Château de Bonbonnet, Citadelle's home in Southwest France.
The fruits that are unique to Jardin d'été – Charentais melon, whole lemon, yuzu zest and orange peel,  were cold distilled to create a vibrant and aromatic chorus of flavour; a technique that ensures a very distinct level of "just picked" freshness.
Here's our serving suggestion for our French offering:
Gin & Tonic A La Française
1 part Citadelle Jardin d'été
3 parts tonic
Peel of an organic lemon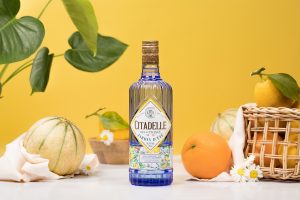 In a large wine glass filled with ice cubes, pour 1 part of Citadelle Jardin d'été.
Top it off with 3 parts tonic.
Make a nice twist of lemon peel; express it above the glass and place it delicately in the glass.
Then savour this little burst of nature.
Next up with head to the U S of A and our great mate, Ryan Reynolds (disclaimer: he may or may not be our great mate) His Aviation gin is a beauty. Crafted in small batches with the utmost care, Aviation Gin is distilled using a proprietary maceration recipe of 8 distinct botanicals, to create a medley of soft flavour. Cardamom, coriander, French lavender, anise seed, sarsaparilla juniper, and two variations of orange peel are suspended in a pure, neutral grain spirit for 18 hours before the distillation process begins. Never losing sight of the power of personal touch, much like their original marketing tactics, Aviation Gin is hand-packed into all boxes before being distributed to thirsty folk on an international scale. Why not try this with a signature Aviation Cocktail: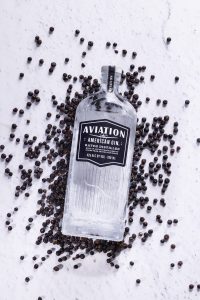 Aviation Cocktail
45ml Aviation Gin
15ml Maraschino liqueur
30ml lemon juice
5ml Creme d Yvette
Cherry
No Ice
Coupette
Add all ingredients to a cocktail shaker with ice and shake hard
Double strain into a coupette
Garnish with a cherry at the bottom of the glass
Our final destination on our World Gin Day tour is Scotland, for the delicious Botanist Islay Dry Gin. 22 hand-foraged local botanicals delicately augment nine berries, barks, seeds and peels during an achingly slow distillation. The first Islay dry gin is a rare expression of the heart and soul of our remote Scottish island. The long and complex process of creating The Botanist, from foraging the island botanicals, to distilling the spirit to bottling leads to a gin of incredible complexity, depth and flavour. The Botanist's rich, smooth and delicate flavours make it one of the most versatile gins in the world.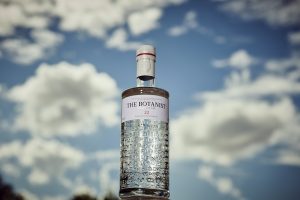 Mandarin Gimlet
45ml The Botanist
20ml Mandarin Juice
10ml Lime Juice
15ml Sugar Syrup
Garnish: Lime Skin disc
Add all ingredients to an ice filled shaker, shake and fine strain into a chilled cocktail glass, spray lime disc over cocktail and drop in.