Aussie kids' skateboard brand, Ookkie has announced the expansion of their world first learner skateboard range with handles, with brand new Mint and Purple boards being added to their incredibly popular range, following the launch of their latest lightweight design that is now even easier to set up and pack down than ever before.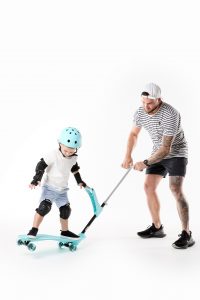 Ookkie Skateboards are the first of their kind in the world, boasting a handle so parents can hold onto their toddlers to help teach them the balance they need to learn how to skate, while the little riders can also hold onto their very own handle. These boards for beginners can also help develop core strength and stability, with some little skaters using them as young as 10 months old.
Revolutionising how kids learn to skate, the Ookkie is also a great alternative to prams for many families, as it's easy to set up and packdown, fitting into the boot of any car. Ookkie aims to encourage families to get out and about in the great outdoors whilst kids learn to skate in the safest way possible.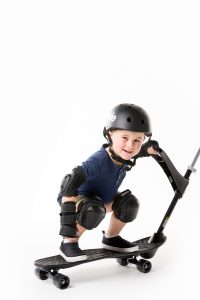 For young riders who are confident in standing up and are skateboarding in a safe, protected environment, the parent's handle can be removed so the board can be used with only the children's handle. This phase allows the rider to explore 'pushing' and making the board move without assistance, but still provides balance support for the child.
Finally, when your little one is ultra-confident on their Ookkie, they can remove all handles and use the skateboard on it's own without any parental or handle assistance. Each of these setting options are easy to set up and the Ookkie height is adjustable for both the parents and the kids so this training skateboard can be used by anyone.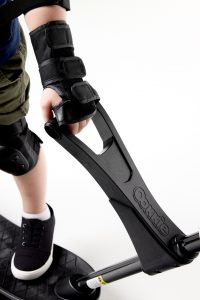 Nathan Reid, Head of Operations at Ookkie commented: "The Ookkie boards help build confidence in kids and encourage families to get outside and enjoy the great outdoors. The Ookkie grows with your child. As confidence and skills develop, kids can progress to riding without the handles, until the board is just a perfectly functional skateboard. Due to the clever design and functionality, we've seen a huge increase in sales over the last 12 months with a YoY increase of 43% as such, we felt it was time to expand our range with some more gender neutral colours that families can enjoy."
Founded in 2016 by Aussie Dad and tradie, Daniel De Gaye, the Ookkie Skateboard was created with one goal in mind – to get children learning to skateboard earlier. As a skateboarder himself, Daniel wanted to teach his son how to ride a board safely whilst also developing fundamental balance, stability and confidence.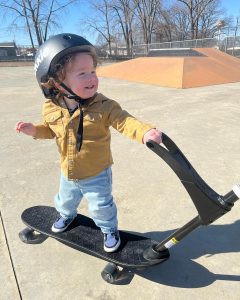 Daniel had the initial idea after teaching his three-year-old to skateboard. Then in July of 2019, Ookkie joined forces with Australian Skateboard business, Absolute Board Co., best known for the Penny Skateboard, the original plastic skateboard for kids, to refine the product. The Ookkie has been so successful in Australia, that the company is now launching it into the EU and UK markets today! 
Ookkie skateboards are available to purchase online for $179.95 each and are available in five colours. For more information head to: https://au.ookkie.com.