If it's not finding the right time to leave the kids at home with a babysitter for a parent's date night, it can often be the decision of where to go which is the hard part. Movies? Guaranteed this writer will make the most of the peace, no mobile phone and dark surroundings to have a nap! Nightclub? Seriously, the youngest member of the Dads Stuff team woke up at 0445 today, that's when we'd be considering coming home back in the day! Dinner… well yes, that is definitely a favourite option for us. But choosing where to go is soooo hard these days, with so many incredible options available, all within a short drive from most suburbs of Sydney. So, allow us to introduce one option within a stone's throw from the CBD.
The unlikely fusion of two very traditional cuisines, Nour, under the ESCA Group umbrella, is bringing notes of Sicily to its limited edition menu available for the month of May only. With a series of bespoke dishes and drinks, the 'Taste of Siquillya' festivities will see the famed restaurant in Surry Hills adding even more international flair to your winter evenings.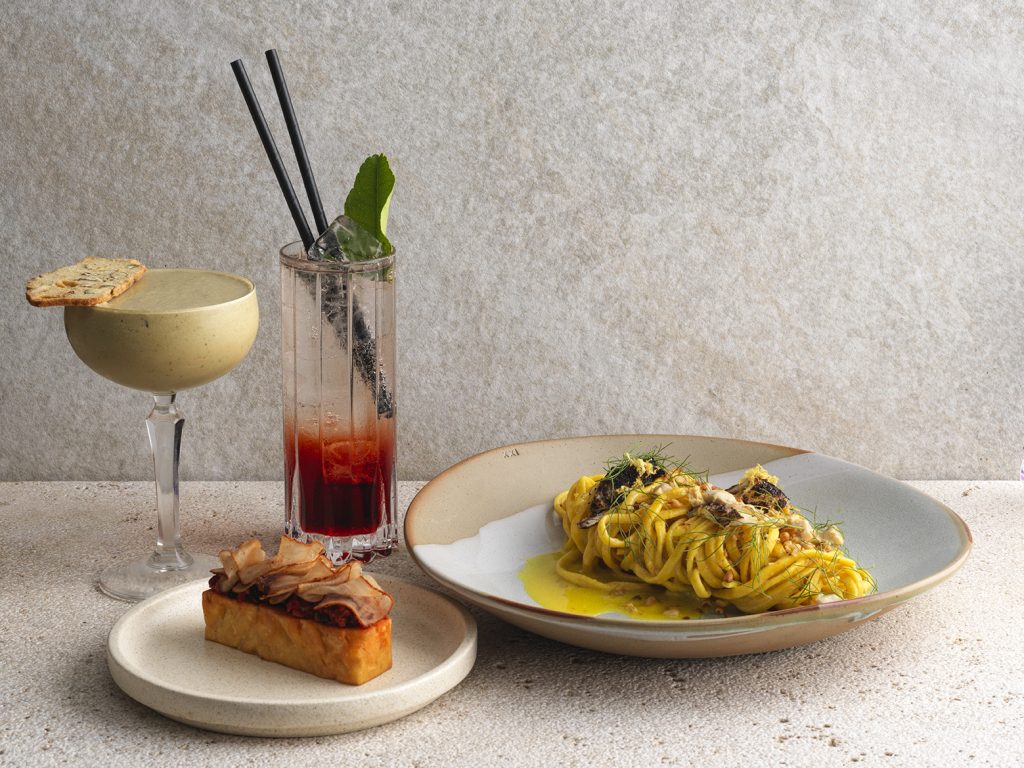 Oftentimes overlooked, or misunderstood, Arab influences on Sicilian cuisine date back to the 10th and 11th centuries. Introducing crops not limited to lemons, oranges, and pistachios, these three flavours are now practically synonymous with Sicilian cuisine. Nour's Head Chef, Gianluca Lonati, hopes to bring this history to the forefront via a very modern and exciting menu.
Alongside their existing Middle Eastern offering, Nour have crafted a mezze, main, and dessert that represent the Taste Of Siquillya (Siquillya referring to the Arabic kingdom that ruled the mediterranean island from 831-1091) with a selection of specials available every day for the month of May.
An amalgamation of flavour, the mezze special combines smoked swordfish on top of panelle made from chickpeas, and peperonata (capsicum stew) with raisin and olive. A Sicilian favourite, and the star of the show, the main special is pasta chi sardi (of Arabic origins); a thick spaghetti served with sardines, a saffron and lemon sauce, topped with a wild fennel and pine nut pangrattato. Finish off with the dessert special, a traditional cheese curd and almond cake with candied citrus, reimagined by Nour in a more contemporary way.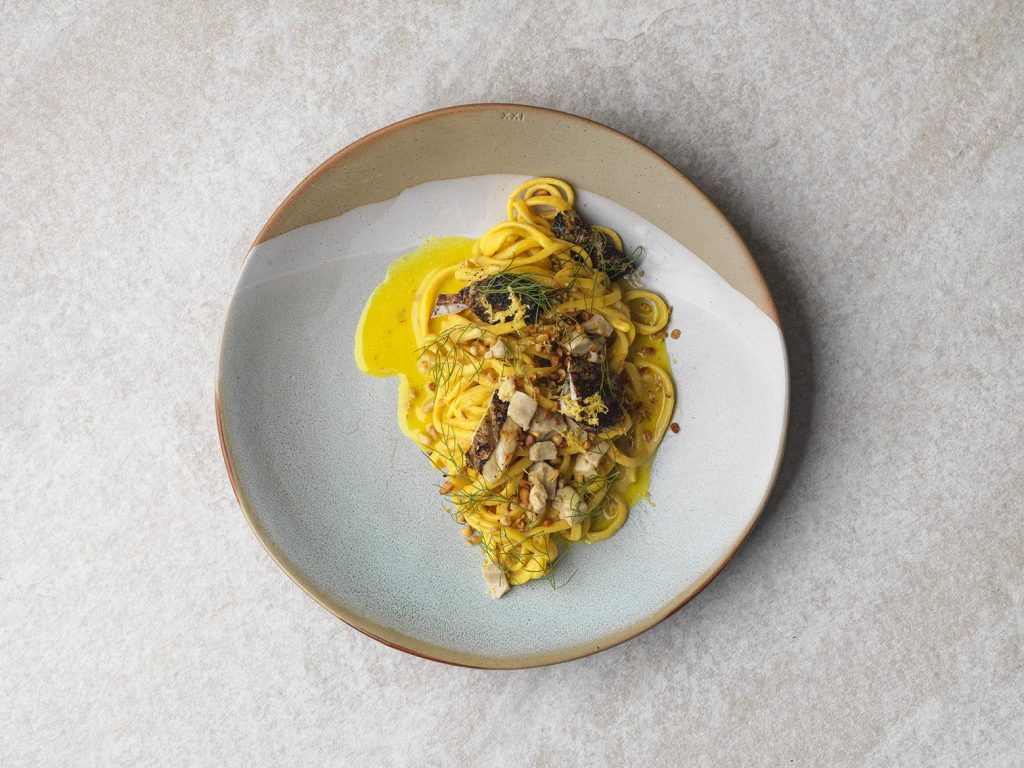 There's an awesome aperitif and digestif to complement the limited-edition menu too. Try the Pomegranate Americano to start your evening and stimulate the appetite ahead of dining, and finish with the Caffe Shakerato, a creamy nutty delight, to round out all courses.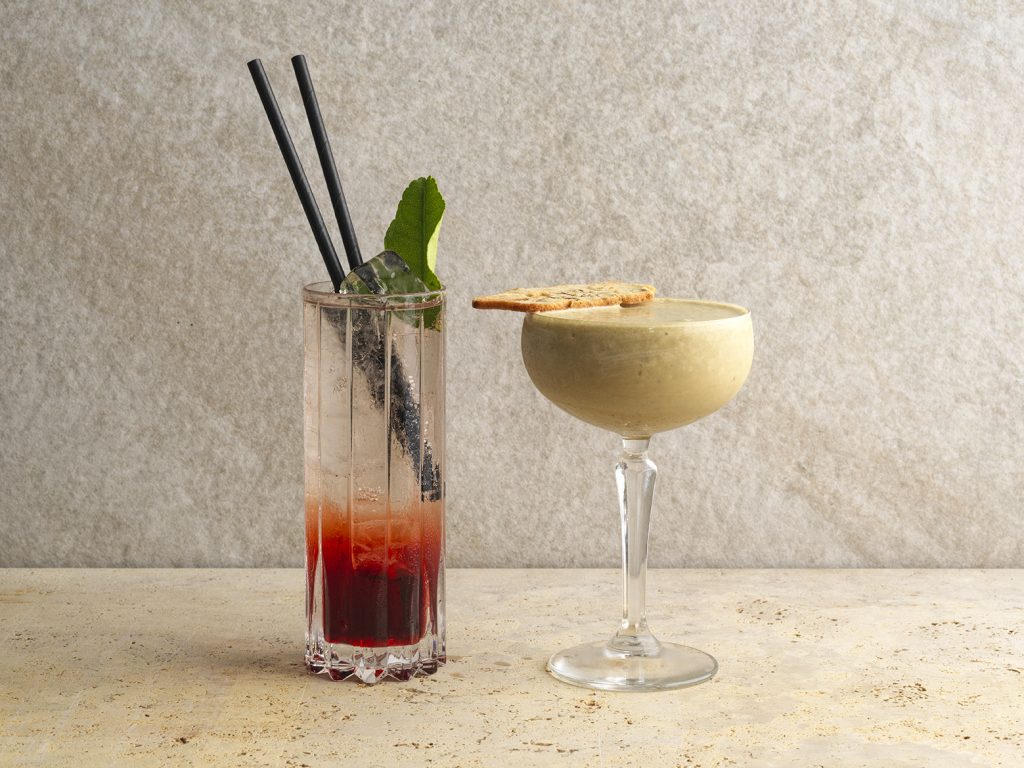 To close out the month-long menu shake-up, Nour have enlisted the help of fellow chef and Sicilian native Lino Sauro from Olio Kensington Street, to co-host the Taste Of Siquillya event night scheduled for Wednesday May 25. A unique banquet menu brought to life by both chefs for one night only. Between Lonati and Sauro, the dynamic pair go one for one, dishing up snacks, mezze, pasta, sides, and dessert in a crossroads between two very distinct cultures.
Reserve your seat at the Arabian x Sicilian affair, Taste Of Siquillya's limited-edition menu is available to order from Tuesday May 3. Head to www.noursydney.com to learn more and book your seat at the one night only affair co-hosted by Gianluca Lonati and Lino Sauro on Wednesday the 25th May. A seven-course menu will be served with an aperitif and digestif for $150pp.