Whilst we love our smokers and BBQs, we'll never claim to be experts. So, we've enlisted a REAL expert to help us do things properly and with the right equipment.
Russell Crosdale is the BBQ Expert at Appliances Online, and we're very grateful that he's put together this list of five things that you may have been doing wrong while BBQing, along with some of his favourite BBQs available from Appliances Online, Australia's largest online retailer of appliances.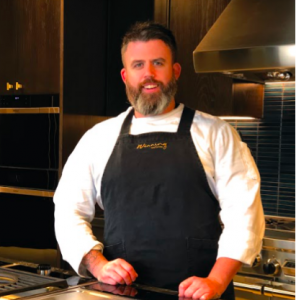 Not preheating the grill
The guests have arrived, the sun is out and you're getting hungry. People are getting fidgety and it's time for lunch so you grab those steaks you've been eyeing off at the local butcher and put them straight on the grill…silence. No sizzle, no smoke and no theatre.

Preheating the grill is fundamental in producing an amazing quality BBQ with a consistent cooking temperature, consistent flavour and maximum control over your cooking area. Much like an oven, a BBQ needs to preheat to allow for even heat distribution, as well as burning off any leftover nasties from the last time you used the BBQ. Light the grill early and allow about 15 minutes of solid preheat time (longer for charcoal to allow for the ash over of the coals) and from there, you're good to go.

Weber 56060124 Family Q Q3100 LPG BBQ – RRP $789
Preheating is a breeze with the Weber Family Q – two independent burners and a high lid allows for an even heat producing quality and consistent BBQ everytime.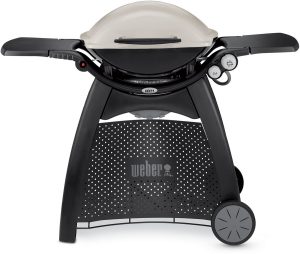 Spreading lit charcoal too early

There's just something about grilling over a charcoal fire – it's primitive, it's raw and it smells mighty delicious. So don't jump the gun and start cooking before your coals let you know they are ready.
Once your coals are lit, let them completely ash over – this means they turn a wonderful white colour and are ready for cooking.
Not allowing for the coal to completely ash over and be ready, can mean an uneven heat distribution in your grill, so hold off just that little longer for a better experience.

Napoleon PRO22K-CART-2 Charcoal Fuel Kettle BBQ With Cart – RRP $699
This is the ultimate backyard buddy – a large cooking area, huge amount of space for charcoal and handy prep table to organise your ingredients next to the flame.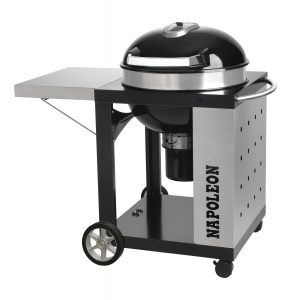 Not seasoning a new grill
One of the most common mistakes made is not seasoning a new grill. It's important to allow cast iron and stainless steel grills to become accustomed to heat transfer, so seasoning is your best bet. Also, new grills sometimes have residue from the manufacturing process left over in the cooking chamber, which needs to be cooked off, before using the BBQ to cook food. To season a grill, use a high temperature oil like peanut, sunflower or grapeseed on a paper towel and rub the inside of your grill (not the burners, but the plates, inside the lid etc) and then set your BBQ to high and let heat for 20-25 minutes. Turn the BBQ off, let cool down and then you are ready to cook – just remember to preheat the grill when you want to start grilling!

Weber 50060224 Baby Q Q1000 LPG Titanium BBQ- RRP $339
Take it anywhere or leave it at home, the Weber Baby Q, has a huge cooking space for those larger families or long summer nights at the beach.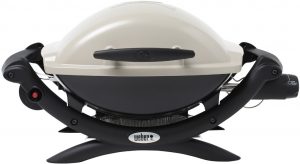 You're excited about that steak you just put on the grill and just can't wait to tuck in and eat, so you flip instantly. It's grey and you've missed your opportunity for some nice grill lines.
Managing the cooking of foods on your grill is a fine science and once you master it, your family and neighbours will love you forever. Trust in the process of a well seasoned and preheated grill and let your food cook evenly and consistently on the grill before flipping. As a guide if proteins like steak, chicken, game or fish are sticking to the grill, it's either not preheated enough or not ready for flipping!

Napoleon PRO285-X-BK-AU Scissor Cart Travel Q Pro High Lid LPG Portable BBQ – RRP $699
Style, class and durability are rolled into one with the Napoleon Travel Q. Side shelves, a sturdy trolley and seamless design means a perfect grilling buddy and the inbuilt thermometer, lets you keep an eye on what's going on inside.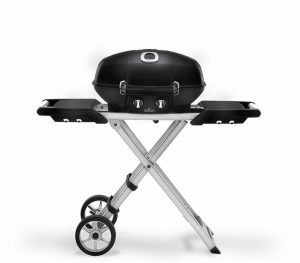 Marinating / Seasoning Wrong
You love a good BBQ rub and just slather it on before cooking and low and behold it comes out blacker than space. Over seasoning, over marinating or using the wrong ingredients, will lead to disaster each and every time.

With the grill, your food is going to come into very close contact with an open flame and ingredients like sugars, citrus and spices are going to darken very quickly. Use a simple rub to start off and finish the cook with a little heavier application of spice blends containing sugars. Same goes for a marinade – use sparingly at the start of your cook and brush on at the end, or even when plating, to avoid the dreaded burnt BBQ we all knew as kids.
Traeger TFB57GLEC Pro 575 Wood Pellet Grill – RRP $1599
Slow cooked and smoked go hand in hand and the Traeger Pro 575 takes control of the fire, while you kick back and enjoy those summer evenings.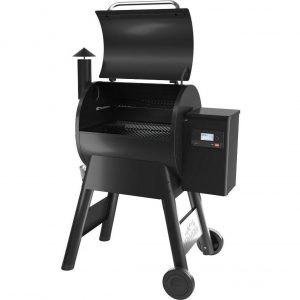 About Appliances Online
Appliances Online is Australia's largest online retailer of appliances and recently awarded  #1 online appliance retailer by Choice. It offers customers an unrivalled shopping experience including the largest range of appliances online, free next day delivery to 95 % of the country, best price guarantee, 24/7 locally-based customer support and free removal and recycling of old products.