Hangovers and Dry July are not really something that go hand in hand, but here at Dads Stuff HQ they most certainly do. Why? Well read on and you'll find out.
The magnificent folks at Brunswick Aces were kind enough to send us some of their offerings of non-alcoholic beers These…are the hangover. Why? I hear you ask again. Well you see Dry July is well and truly over, yet we are loving these beers and continue to choose them over their full strength options.
So let us talk you through the two we've tried:
BIG DROP BREWING CO – PINE TRAIL PALE ALE
This is a craft pale ale in flavour, colour and smell. This is a craft pale ale which is delicious from the first mouthful to the last. This is a craft pale ale which has no alcohol… do you notice? We didn't.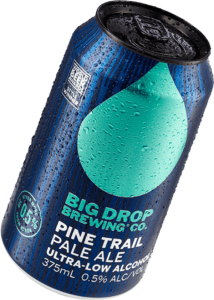 There's the citrus hit you want from a Pale Ale yet bitterness to finish. It's bloody good, and you can find it here:
We actually gave one to a neighbour without telling him it was alcohol free… he loved it, asked where I got it from and then I told him. He said he would be going to get some from the bottle-o!
HEAPS NORMAL – QUIET IPA
Here's a confession for you, XPA, when they are too strong, aren't a favourite of ours. The alcohol flavour drowns out what can often be a delicious and intriguing mouthful of flavours.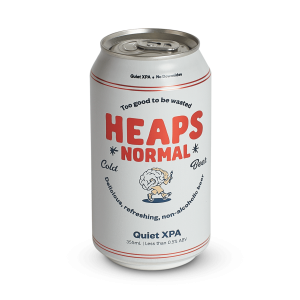 So what of the Quiet XPA option? Well, it's hazy in colour, has a wonderful XPA flavour to it and we found it incredibly morish. This was our favourite… and one we want more of!
Both of these companies are doing great things, making great beer, and we will certainly have them again. You should try them too!