Who wants to get basted?!
Well you can, with Oporto, who've launched a delicious new addition to its menu; Chimichurri-basted, flame-grilled chicken.Known for their generous portions, amazing flavours and top quality ingredients, the purveyors of Australia's original Portuguese flame-grilled chicken have perfected the ultimate Chimichurri recipe.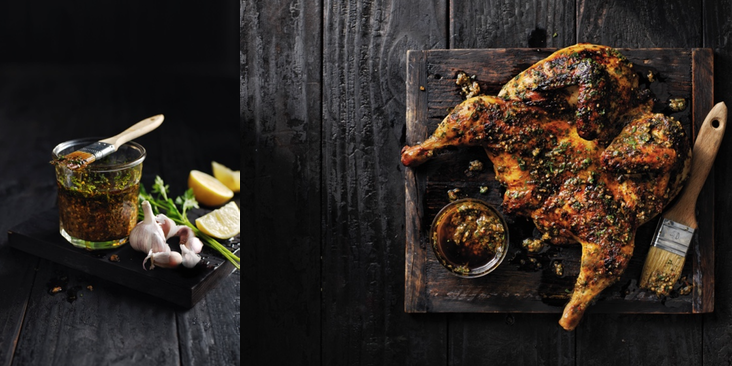 BUT WHAT IS CHIMICHURRI? AND HOW DOES ONE 'GET BASTED'?
First, Oporto brush-bastes its succulent chicken with a secret sauce of fresh herbs, garlic cloves, olive oil and a squeeze of lemon. The whole chicken is then famously flat flame-grilled – resulting in a milder meal option that packs a powerful, fresh flavour punch – for those that don't like it hot!

NUMEROUS MEAL OPTIONS
Officially certified lip-smackingly tasty, Oporto has lunch sorted with the $10 Flame-Grilled Chicken Box – a quarter chicken with Chimichurri basting sauce, chips and drink. For a bigger workout, the $16 Chimichurri Burger Box features a quarter of Oporto's famous flame-grilled chicken with Chimichurri baste plus chips, alongside the Oprego Burger: two fresh-grilled 100% chicken breast fillets, crisp lettuce, fresh tomato, cheese, mayo and Oporto's deliciously tangy Prego sauce. The best way to enjoy Oporto's new Chimichurri chicken option is to get stuck in with fingers and hands, and fully embrace getting basted.

Oporto commented, "When we launched our iconic hot chilli sauce back in 1986 at our flagship Bondi Beach counter, people travelled far and wide to get a taste. We're proud to broaden our options now more than 30 years on. Flavour adventure awaits. Let's get basted."