We love it when old things are cool again, because that means we are on the right track to being cool again. Well, that's what we think anyway. So it's with great excitement that we learn that our favourite character Luigi is in stores now, joining Mario in the amazing world of LEGO.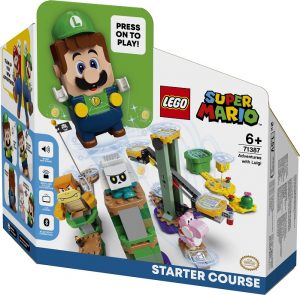 This is the latest extension of the LEGO Super Mario product line, the result of a unique partnership with Nintendo that has introduced an entirely new way to play with LEGO bricks. While based on a traditional LEGO brick product, the LEGO Super Mario play experience is unique in that kids can freely build Super Mario courses and bring to life their LEGO Mario and LEGO Luigi figures in fun, interactive ways. You can read about LEGO Mario right here!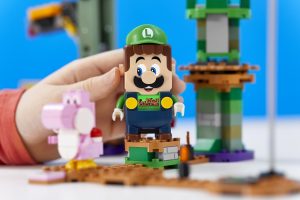 The new Starter Course continues to expand the fun-packed and interactive LEGO Super Mario universe and introduces children to Luigi – Mario's brother and partner in many adventures. LEGO Luigi includes his recognisable and charming personality, with his unique voice, and is one LEGO plate taller than LEGO Mario, staying true to Luigi's iconic look and traits.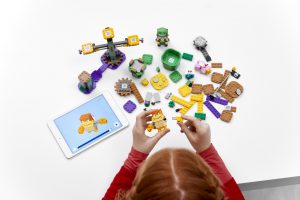 Similar to the Adventures with Mario Starter Course, this new set is an additional entry point to the world of LEGO Super Mario and is compatible with the Mario Starter Course, all Expansion Sets, collectible Character Packs and Power-Up Packs. Both Starter Courses offer fans nearly limitless ways to expand, rebuild, customise and create their own action-packed challenges in a highly interactive experience with LEGO Mario or LEGO Luigi. Built with the same technology as his brother, LEGO Luigi comes with a color sensor, LCD screen to display many different reactions to movement, and a speaker that plays iconic sounds and music from the Super Mario video game series.