We've had test drives in a many different types of cars, from Tesla to Suzuki, Ford Mustang to Kia Stinger, but this one takes the cake. The Citroen Grand Picasso has amazed us, and here's why. When we say here's why, we mean why has the Picasso jumped to the top of our list of cars we'd genuinely consider buying. So here's eight reasons why you too should consider the Picasso as your next family car.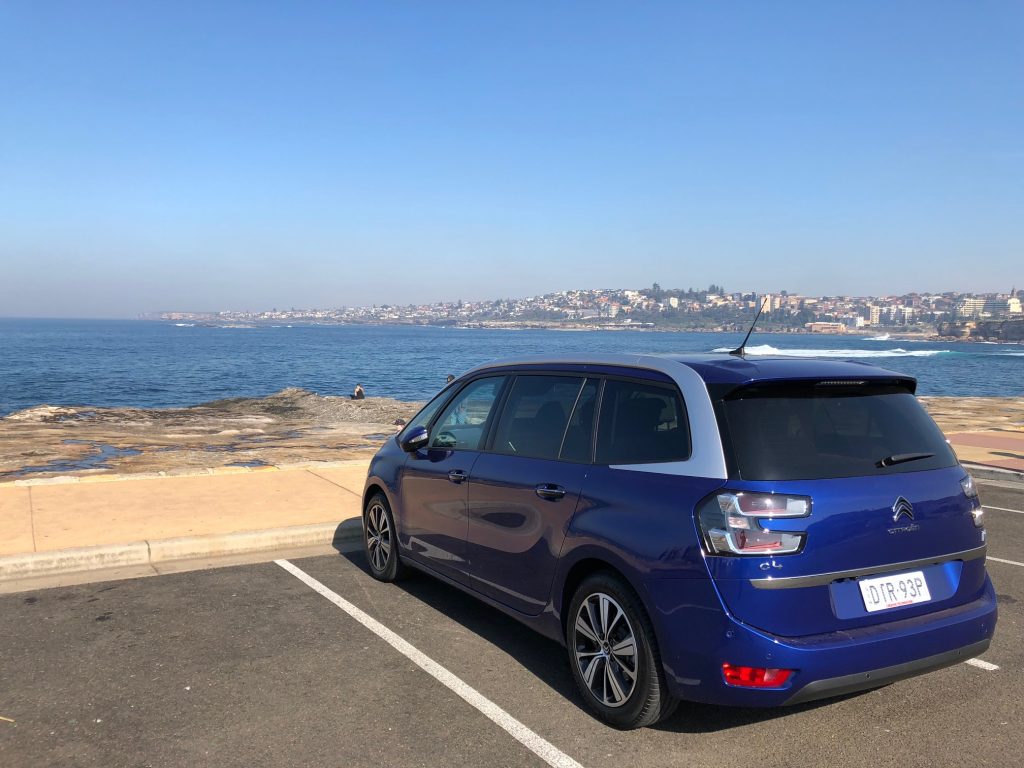 REASON #1 – SEATING OPTIONS
As with many people carriers these days, seven seats are available and often work well in that configuration. The Picasso is no different, however it works even better as a five seater, and has a great option of a four seater config, which is seriously cool. This obviously increases boot space for all the prams/shopping/bikes/scooters/bags/footballs/etc/etc!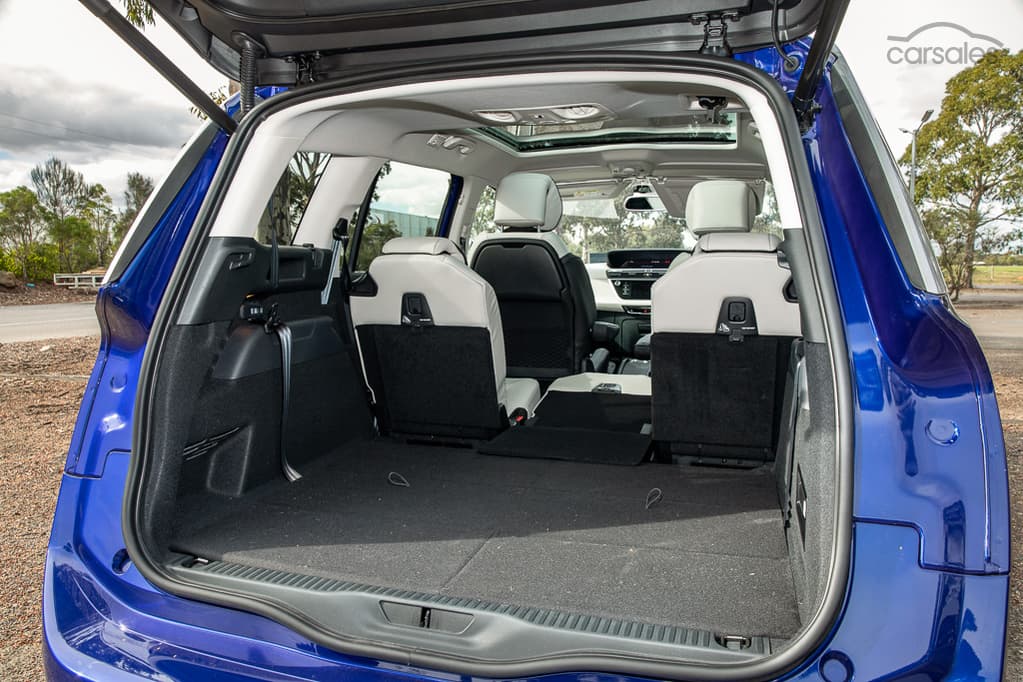 REASON #2 – PASSENGER SEAT LUXURIES
So you know when you fly long haul, and you get envious of all those people with the flat bed seats that massage them as they relax all the way to their destination? If you're like us, and always fly economy, you'll know what we mean. HOWEVER, in the Picasso, you have your own taste of luxury in the passenger seat, with not only three different massage functions,  heating options but also a seat that reclines to almost flat and has a foot rest so you can really stretch out.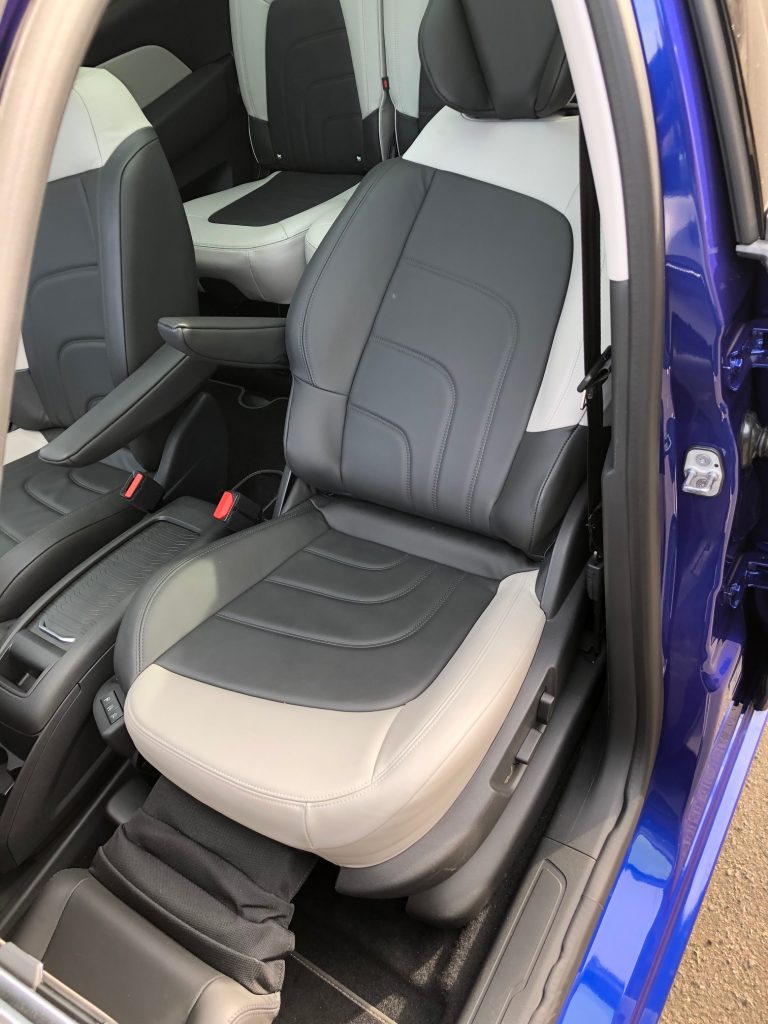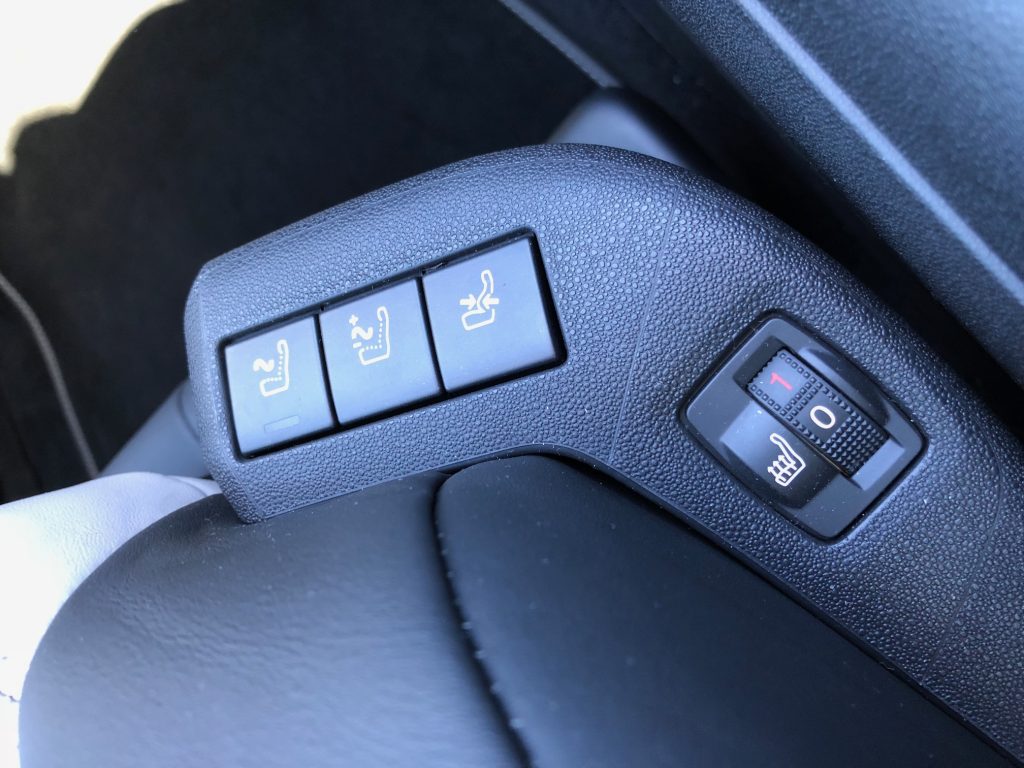 REASON #3 – VISIBILITY BOTH AT DAY AND NIGHT
It took us a while to realise this, and it was pretty hard to take a photo of what we mean, but hopefully this does the job. The Picasso has directional lights, which turn as you do. So, if you start to turn the wheel to the left, the lights also shine in that direction so you can see more of where you are turning towards. Make sense? See the photos below with how the light is brighter when you turn the wheel. Hopefully you can see what we mean!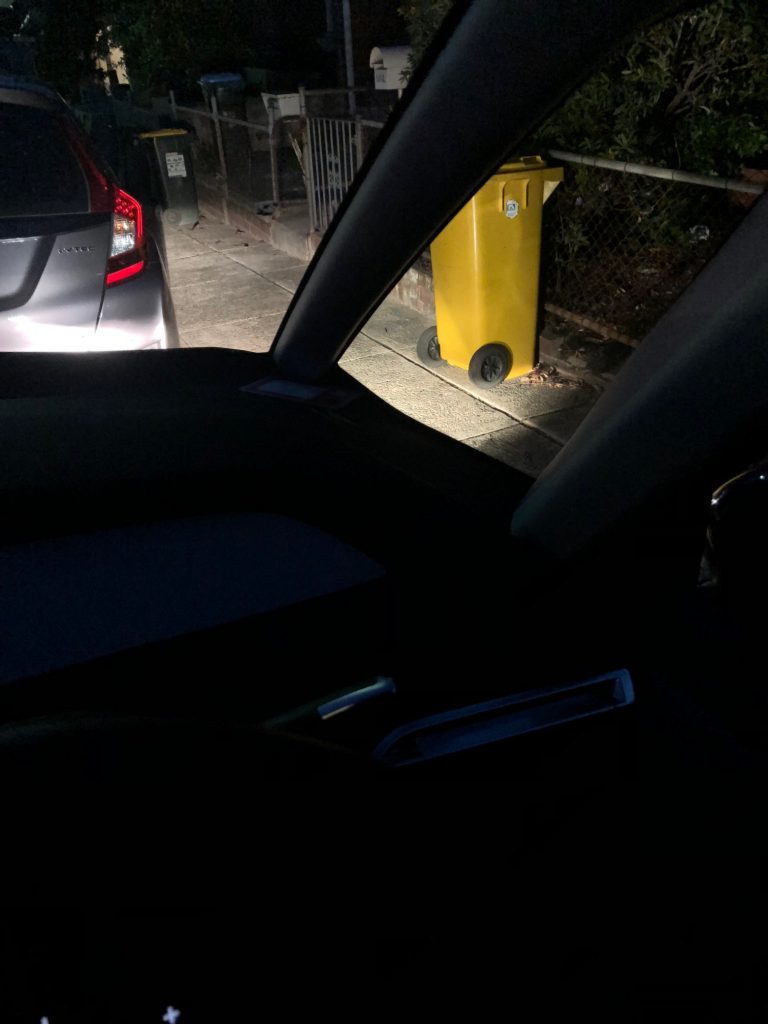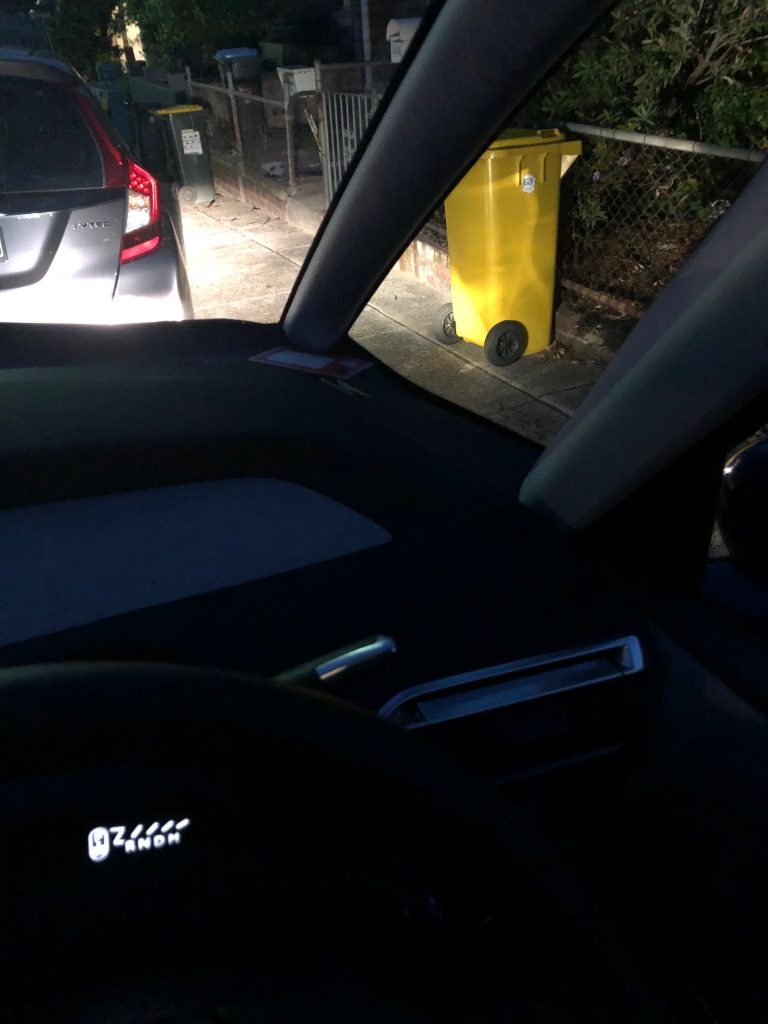 REASON #4 – THE INTERIOR DESIGN
When you get in the car, the first thing that strikes you is how much you can see. The windscreen is huge and it gives you great confidence and visibility when driving the car.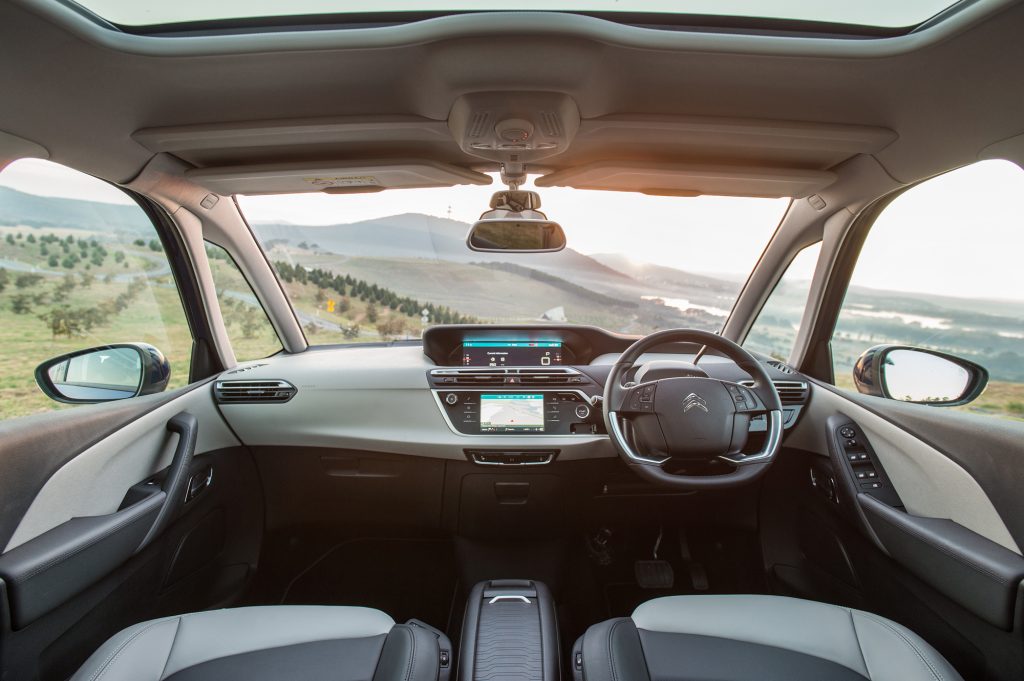 We also love the extra piece of glass in between the windscreen and the side windows, it's amazing how much more you can see.
It's also quite amazing how much space you feel like you have when you remove the centre gear shit setup. The Picasso has a steering wheel mounted shifter and the extra space you get between driver and passenger is sensational.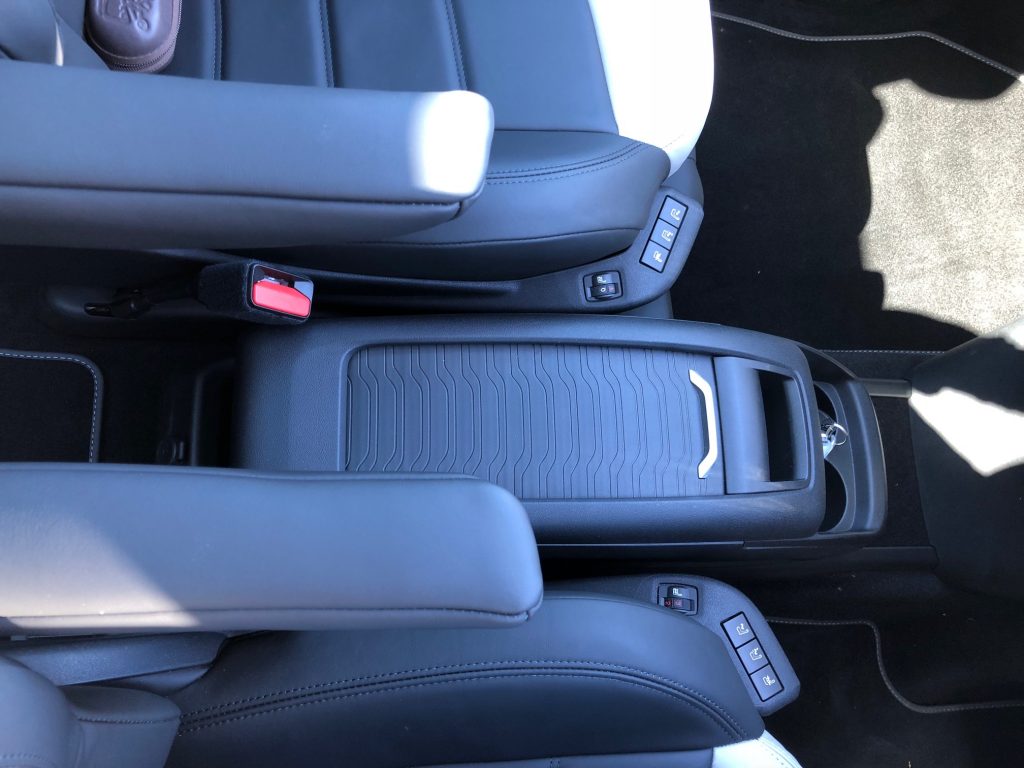 REASON #5 – THE SET UP FOR KIDS
What do you need for kids in the back? A fold down tray table – check. A spot to stop their drink sliding around – check. A light for them to switch on that doesn't trouble you when you're driving at night – check. An elasticated strap so you can anchor an iPad without worrying it will fall – check. The back seats are GREAT for kids.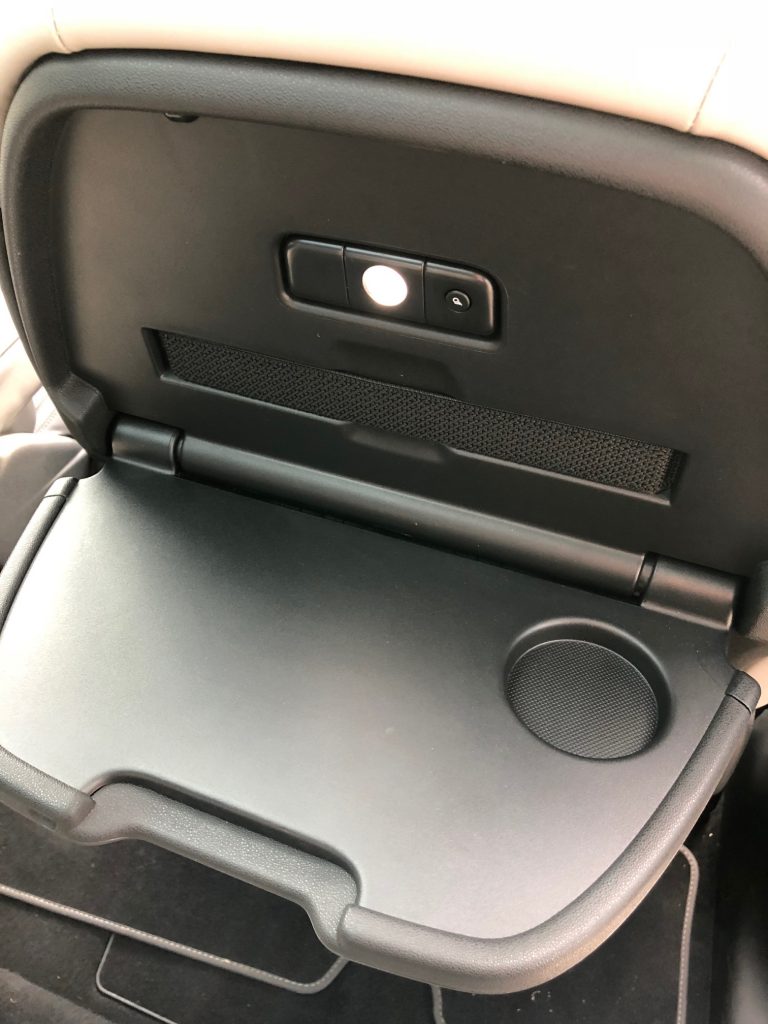 REASON #6 – THE WARRANTY
Citroen in Australia has followed many of the major brands, and now offers a five year unlimited kilometre warranty. Bloody great! You can read more about it here. Services are done every 12 months or 20,000 k's and estimations say you'll pay just under $3000 over the first five years on servicing.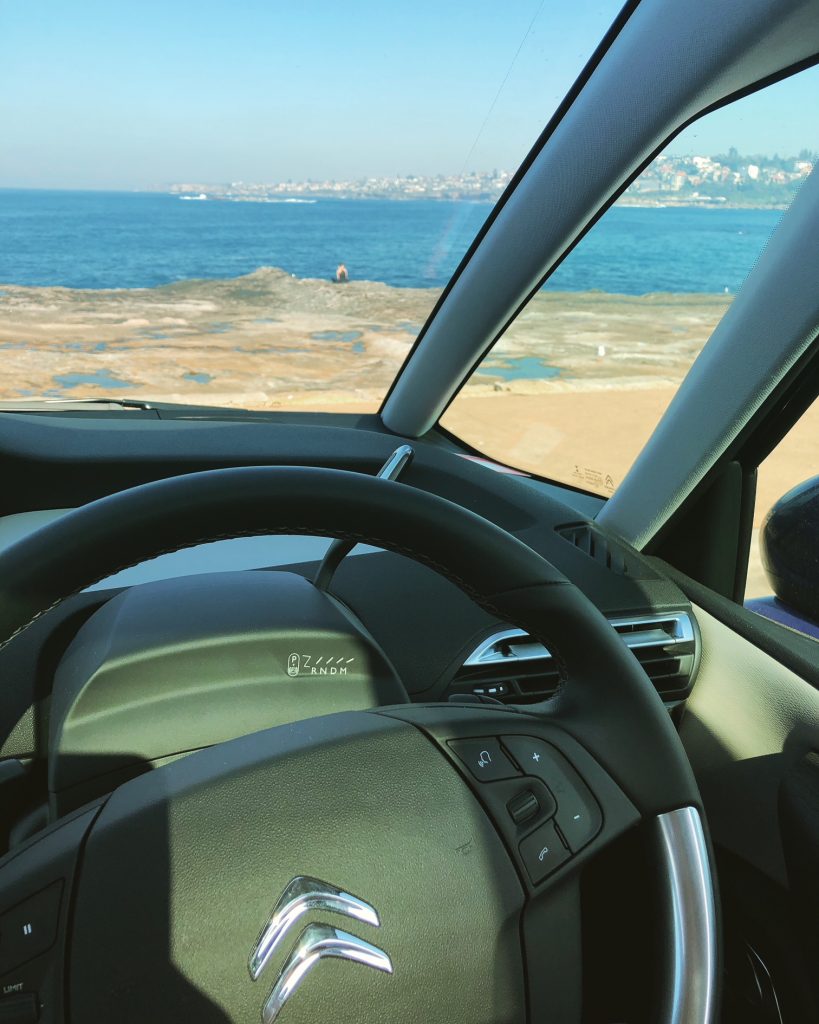 REASON #7 – THE PRICE
We always thought, because of where the company originated and therefore where all the cars and spare parts were, that Citroen's were expensive. We think the Grand Picasso is EXCELLENT value for money, with prices starting at approximately $38,500 plus on roads. Bargain!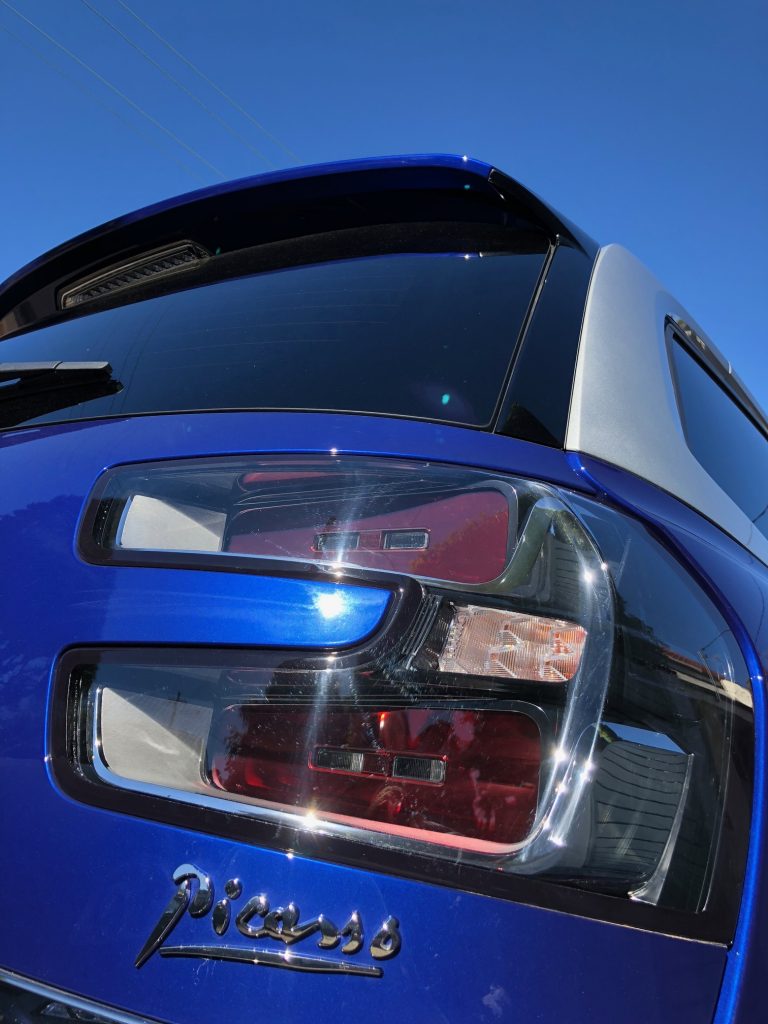 REASON #8 – A TORCH IN THE BOOT!
Yep, this is as simple as it sounds. The light in the boot not only comes on, as you would expect, when you open the boot, it also detaches to be a fully functioning portable torch. Genius, yet so simple. A fantastic asset to an awesome family car.